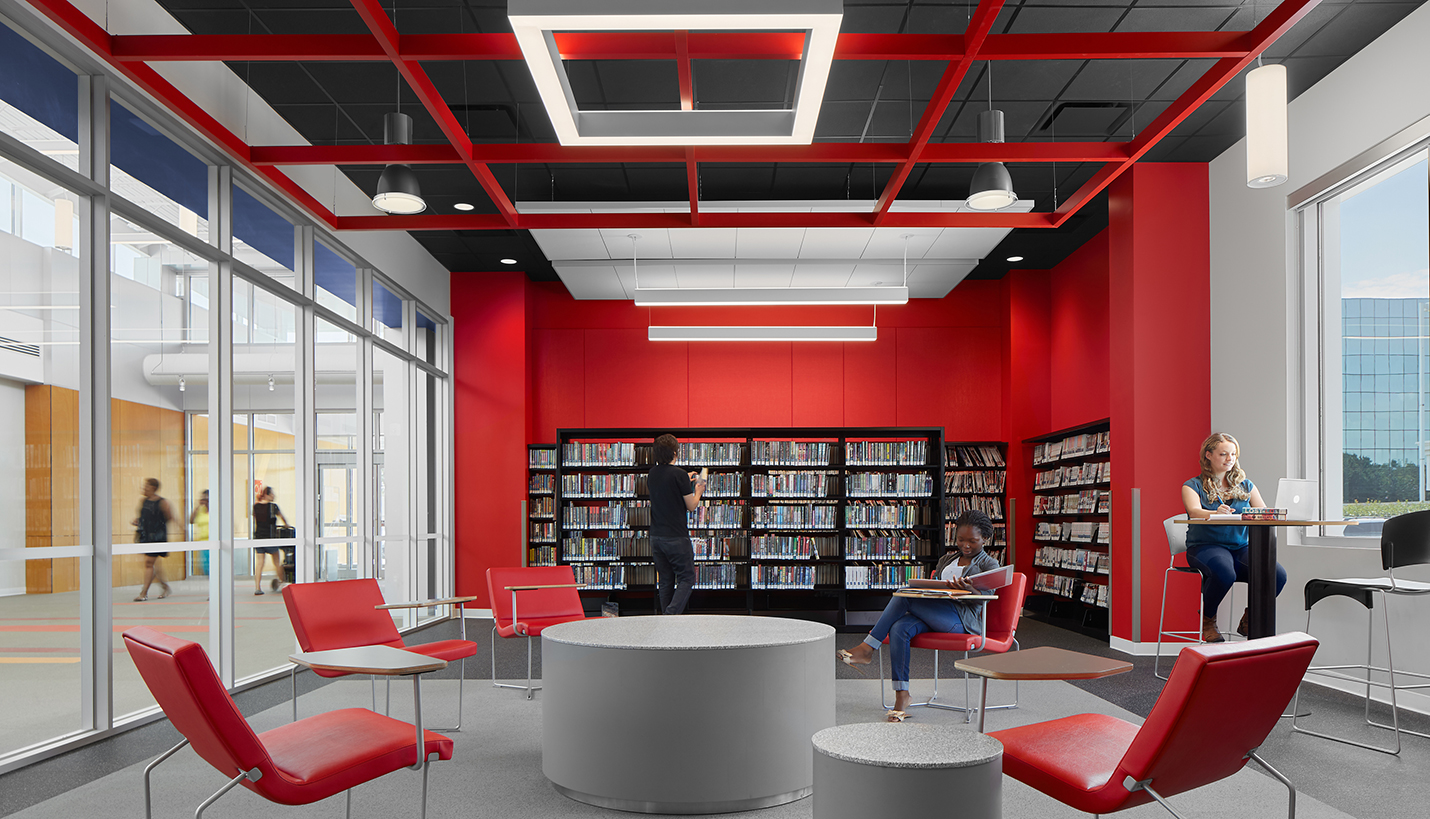 © Jonathan Dean Photography
2018 Recap: Celebrating Our Work
In 2018, we completed a great number of notable projects, many of which required extensive collaboration across offices and cross-disciplinary teams. The projects represent the variety of market sectors and services we provide and are all united by our mission to deliver design that makes lives better.
We kicked off the year with the grand opening of the Barbados National Medical Reference Laboratory, a joint initiative of the U.S. Department of State (PEPFAR program), Centers for Disease Control and Prevention (CDC) and Barbados Ministry of Health. The facility's resilient design and biological safety level certification position it to improve health across the Caribbean.
We were very pleased that Trinity University, for which we developed a master plan to protect the original architect's vision and design principles, followed our recommendation to apply for historic designation. The campus is now listed on the National Register of Historic Places as a significant example of regional modernist architecture. Trinity University is the only designated modernist historic district on a college campus in Texas, and one of just three in the country.
FIRMSPACE, a national co-working provider, tapped us to design its new space in a downtown Denver highrise. Our team rose to the challenge of meeting the expectations set by the stunning floor-to-ceiling views of the Rocky Mountains with a rich color and materials palette inspired by the nearby iconic Union Station. FIRMSPACE Denver has since been covered by several media outlets.
Another project that attracted media attention is a gamechanger for a socioeconomically challenged community in an unincorporated part of the Houston metro area. The nonprofit community development organization BakerRipley developed a new seven-acre mixed-use economic opportunity center campus. The East Aldine Economic Opportunity Center includes educational spaces, a maker space, a commercial kitchen incubator, a cafe and a youth lounge among others.
The Society for College and University Planning bestowed a 2018 Honor Award of Excellence in Planning for a New Campus on the Oregon State University (OSU)-Cascades Long Range Development Plan that we developed with SERA Architects. With a goal of triple-net zero usage, the plan will guide growth of Central Oregon's first four-year university and make it a leader in sustainable campus development as well as environmental, economic, social and cultural resilience.
Legislators and other notable influencers were on hand for the ribbon cutting of the new Science Engineering Innovation Research (SEIR) building at The University of Texas at Arlington (UTA). It will help UTA attract and prepare the next generation of leaders in health and science in engineering, science, nursing and health research, as well as serve as the home of the North Texas Genome Center, a collaborative venture between multiple universities, medical centers and corporate partners.
United Airlines re-opened its now state-of-the-art Flight Training Center in Denver, which we updated and expanded to be the world's largest. The new campus consolidates the capabilities of three training centers which used to be located separately across the US. Now, it also is the largest single-site training facility for other airline pilots.
National design publications and the Society of American Registered Architects (SARA) alike took note of the quiet beauty and functionality of Magnolia Montessori For All, the first public Montessori school to open in East Austin, a historically socioeconomically challenged area. SARA bestowed its highest honor on the project, the Design Award of Excellence, while Architect Magazine admired the "honest" architectural palette and response to site challenges on a limited budget.
This year, we also celebrated groundbreakings on many projects, which we look forward to sharing upon completion. People across the country watched live as the City of Austin carefully imploded a select structure adjoining a historic post office that will become a dynamic mixed-use downtown destination. The Long Bridge Park Aquatics Center will be Arlington, Virginia's first such free-standing facility. It is located within a park that once was a brownfield by the Potomac River.
And, the Sam Houston State University College of Osteopathic Medicine will strive to address a shortage of rural physicians in the state that leaves 35 counties with no doctor at all. Elsewhere, we began architectural and engineering work on two U.S. Consulate projects in Guadalajara and Hermosillo, Mexico, respectively.
The successful completion – and initiation – of these projects would not be possible without the commitment of our employees who embody our other core values, creativity and collaboration, in the delivery of their work. We look forward to sharing updates on these and more projects with you in 2019.