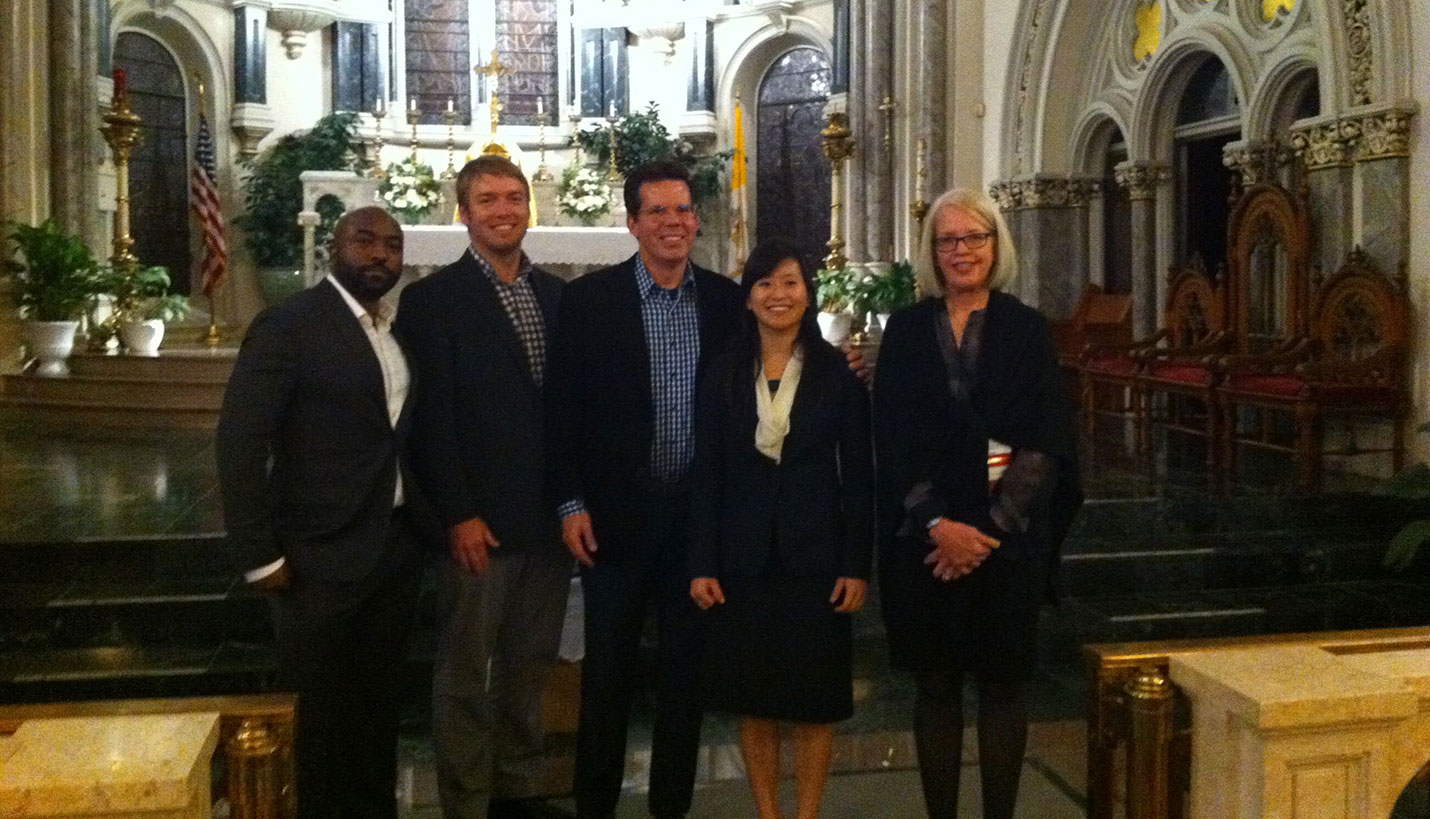 A Crystallizing Moment
I had a crystalizing moment at the Texas Society of Architects convention in Houston last week. On Friday afternoon I attended the recognition ceremony for Newly Registered Architects that was held in a lovely historic church a few blocks from the convention center. I had been part of initiating this ceremony as president of TxA last year when we did the inaugural event of this sort in a fine old church in downtown Fort Worth. It was great to see this new "tradition" continue, and I hope it lasts well into the future.

Getting registered as an architect is a long and daunting process that requires a great deal of persistence and perseverance. Yet it is really important for anyone wanting to be truly successful in his or her architectural career.
We had a good crop of newly register architects in our office at Page this year and I had encouraged some of them to attend the ceremony, even though it required travel to Houston and time away from the office. I was delighted that four of our folks showed up, and I was genuinely proud to see them recognized in the ceremony that was led by Val Glitsch, the current TxA President.
I am jazzed about all four of these young architects. Delvin Jackson works in our Dallas office, and I had gotten exposure to him when I was lead designer on the UT Dallas Visitors Center where he was part of the team. A University of Houston graduate, Delvin worked in Houston for several years after graduation and has been with us at Page for eight years.
I have been working very closely with Diana Su on the new UT System Replacement Office Building in Austin for the past six months or so. She and I have been through many, many refinements on the building's skin, and we are still at it. Before she came to work for Page she worked for several years for Miro Rivera, and before that I knew her as a student at UT Austin.
I got to know Bill Huie a bit even before he became a grad student in the School of Architecture at UT. He was already both a Plan II and a Law School graduate from UT and he was thinking about coming back for another degree. Bill was one of our very top students in his era, doing residency with David Chipperfield in London and winning a big national ACSA competition during his last semester. He worked for a couple of other Austin firms before coming to Page fairly recently.
Matt Leach was in my graduate seminar at UT his first semester of grad school after doing undergraduate work at Georgia Tech and working for Mack Scogin Merrill Elam in Atlanta for a little over four years. I latched onto him as quickly as I could, and Matt was my TA for multiple semesters in both of my undergraduate classes. He has been with us at Page for three and a half years during which I have worked closely with him for the whole time on projects like the Austin airport expansion and the new Dell Medical School at UT.
After the ceremony the five of us, along with another former student and Page colleague, Paul Bielamowicz (who had been elected the day before to be President of TxA in 2016), walked a few blocks down the street to The Grove restaurant in Discovery Green–one of our design projects–to have a drink.
This was the crystalizing moment—the realization that it does not get much better than sitting around a table in a beautiful spot (that we helped make) with an amazing group of talented, committed people, talking about things we all care about and love and celebrating life's sweet successes.
Contributed By
Lawrence W. Speck
11/25/2014