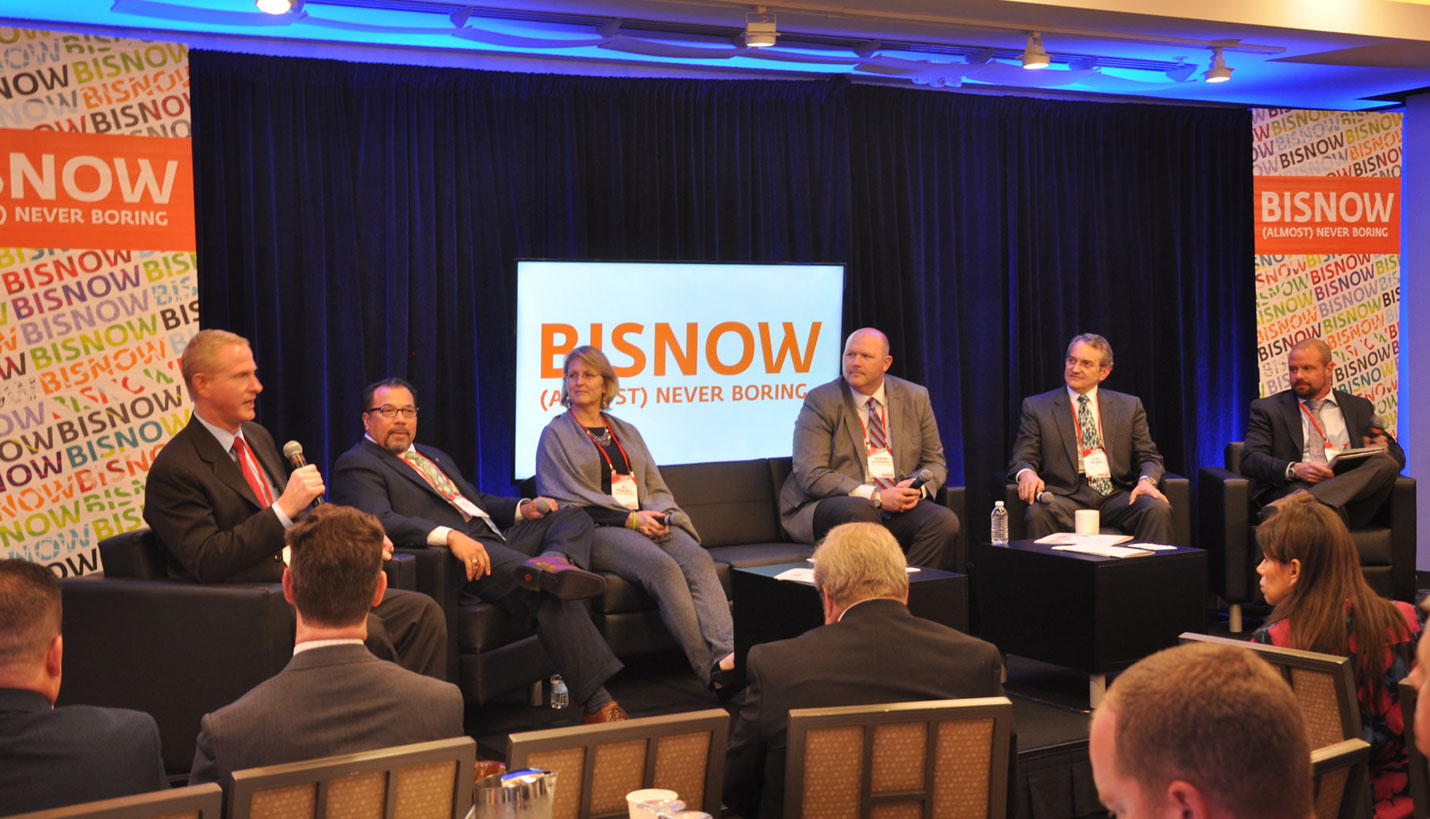 Kyle Hagerty, Bisnow Media
Advancing the Discussion: The Future of Healthcare Facilities
The recent Bisnow National Healthcare conference themed The Innovation, Expansion & Impact of Healthcare fielded an unusual panel group in that every invited participant besides Page Principal Kurt Neubek is a senior hospital facilities executive and recent client of the firm. One of the hospital panelists commented on stage that for all of the panelists—except Kurt—it is easy to get myopic about their own facilities. This was recognition that Kurt and Page bring an industry-wide perspective to the table.
Moderator David Winfrey led the group in a discussion about the future of healthcare facilities, changing technology in healthcare, and changes in project delivery. As Page's Healthcare Practice Leader, Kurt was able to contribute to the discussion and support the others by sharing examples from several of their own facilities and organizations.
The first panelist was Whit Robinson, Executive Director of Facilities Planning, Design & Construction at The University of Texas MD Anderson Cancer Center. MD Anderson is a longtime Page client for whom the firm recently developed an updated program for its School of Health Professions. Other notable projects include the 21-story Pickens Academic Tower as well as many other clinical, office and research spaces and flood protection upgrades.
Next was Lance Mendiola, VP of Facilities Management & Construction with CHRISTUS Health. For CHRISTUS, Page just completed a new hospital in Bossier City, LA, that is now seeing patients.
Jill Pearsall, VP of Facilities Planning & Development and Real Estate Services represented Texas Children's Hospital, also a longtime Page client. Among Page's most notable projects are the complete West Campus at Texas Medical Center West, the Special Isolation Unit (Ebola Treatment Center), and Texas Children's two latest expansions in Austin, Texas.
Andrew Burkhardt, Director of Facility Management & Planning, Design and Construction for the Texas Division of Catholic Health Initiatives, anchored the panel of hospital facilities executives. Page recently completed a small project for CHI St. Luke's at its Sugar Land Campus, which the firm designed about 10 years ago.
To learn more about the Page Healthcare market sector, click here.