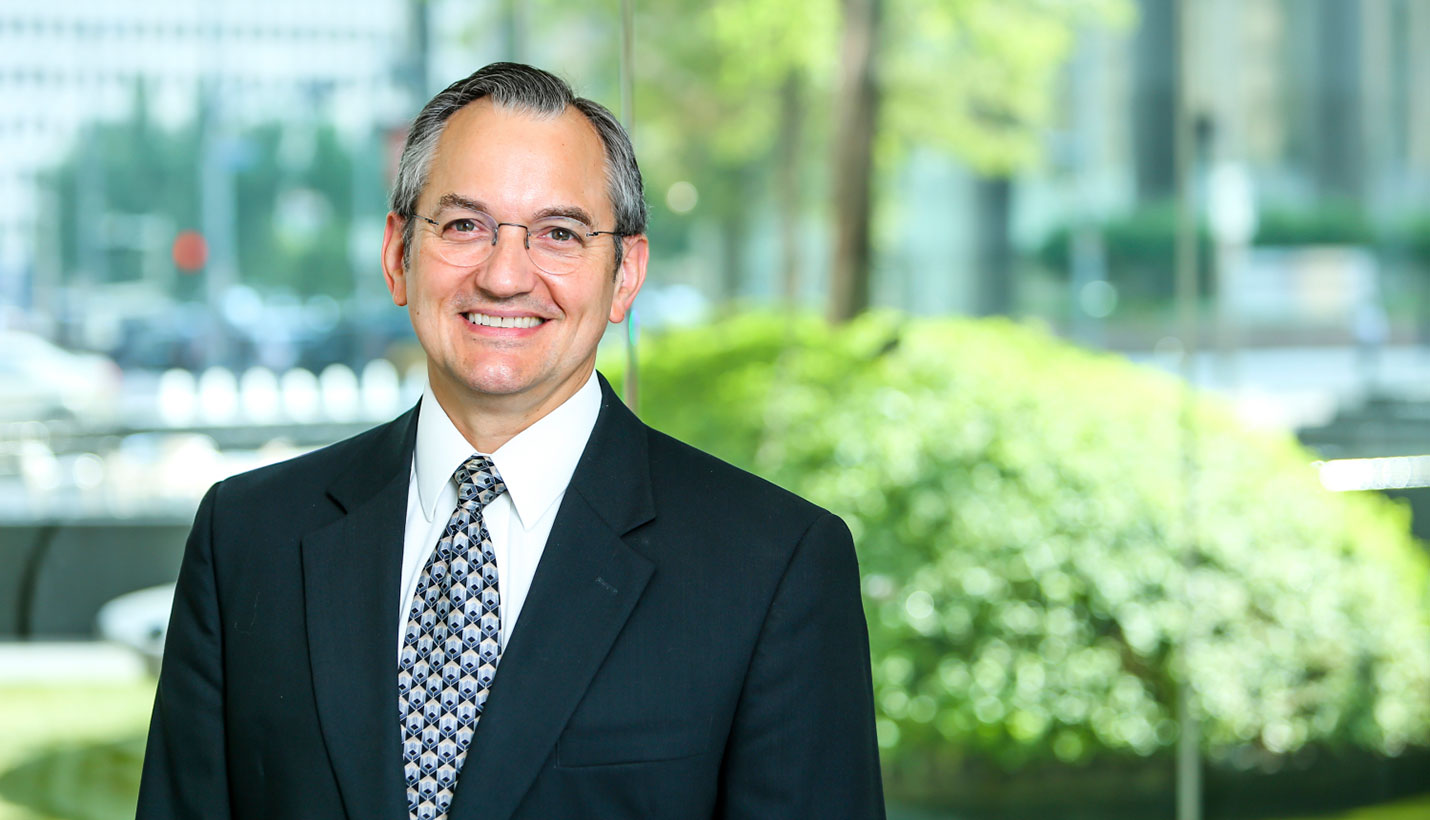 Beyond Programming: Q&A with Kurt Neubek
Page Principal Kurt Neubek, FAIA, is widely known for his expertise in pre-design and programming complex projects. He shares his knowledge with aspiring architects and experienced professionals by speaking at a variety of conferences and seminars.

During a Q&A session with one of our Page team members, Kurt further explained his thoughts on how the use of pre-design analyses and tools have a positive impact during this phase and how they benefit our clients.
How do you explain the importance of pre-design to architects and clients who aren't familiar with it?
Pre-design analysis makes a significant difference on every project. Otherwise it's like asking a doctor for a prescription without allowing any diagnostic tests or questions ahead of time! Without it you can get an answer, but you won't know if it's an answer that responds to your specific situation.
For example, while designing a clinic, reducing travel distance for patients and staff not only improves satisfaction and reduces fatigue, but reducing turnaround time can accommodate more patients per day. This not only reduces patients' waiting time, it can also have positive financial returns.
How do you reach people who don't go to the same conferences that you do?
I'm a Steering Committee member of a LinkedIn group called the Pre-Design Knowledge Community. It's geared toward people with an interest in pre-design and programming. This group grew out of the Problem Seeking methodology that was pioneered by Caudill Rowlett Scott (CRS) Architects in the 1960s and 1970s and is still practiced today by many firms, including Page.
In fact, Page has been a leader in pre-design services for over twenty years, when we formed our Strategic Consulting group. At one point we had three senior programmer/consultants at Page who personally worked at CRS with Willie Peña, known as "the grandfather of modern architectural programming."
And we have the pleasure to work with a team of very bright and talented people. The Consulting group at Page is comprised of many professionals with valuable education and experience for consulting work—including architecture, industrial engineering, real estate & finance, MBA, PhD, and even psychology. This range of skills, along with our "first generation" Problem Seeking expertise, is valued by our clients. So, we're happy to share our knowledge with others in the industry and LinkedIn is one way.

What advice do you usually offer students and new architects?

I remind them of the importance of the fundamentals of programming, particularly the Problem Seeking methodology. Once they understand these, they can grow their experience in pre-design, which will make them more valuable project team members.
What key takeaways can professionals with decades of experience get from thinking beyond Programming?
I use anecdotes from some of the more interesting and advanced analytical studies that Page has conducted for our clients in recent years. Examples include strategic planning, BOMA area analyses, Lean process planning, simulation modeling/predictive analytics, and change management. I tell people about the variety of ways we have linked space lists to area sheets, and parametrically to Revit models for what-if analyses. We use custom tools such as "Jell-O cubes," smart bubble diagrams and stacking diagrams, lease analyses and space demand forecasting. I also recommend evaluating similar studies and analyses used in other industries to identify potential cross-over learning opportunities.
What are some of the advanced predesign analyses and tools team members of Page have developed, and how do they benefit programmers and their clients?
At the heart of our pre-design analyses is a core methodology to help our clients identify and communicate their goals, then clearly understand the issues, constraints, and problems they wish to overcome. Depending on what a client's issues are, we use different analyses to bring clarity to the problem at hand and to the options available. Often the appropriate tool for this analysis is Excel, since we can custom-tailor the analysis to the client's specific issues. But we also use a variety of other commercially available products to help us provide specialized analyses, including multiple types of simulation modeling—both through software simulation and through hands-on rapid prototyping and mock-ups.
At Page, we have written proprietary software to help us address our clients' concerns when commercially available products were inadequate. For example, our custom stacking diagrams tied to space lists provides real-time what-if analyses for our clients, allowing us a more robust exploration of options in a shorter time, which improves decision-making. Other proprietary software has provided our customers with specialized room data sheets including floor plans and photographs of furniture selected for each room. Because we recognize the benefits of tying requirements to 3D design models, we have developed a number of ways to link the space list directly to a Revit model. This benefits the client and the Page design team by both reducing time and improving the quality and reliability of the information.
Do you have any specific or recent projects where using these tools made a significant difference during predesign?
Many years ago we developed custom templates to link stacking diagrams directly to the space list, and we have since used it on dozens of projects, from simple low rise buildings to highrise facilities. This allows real-time interactive what-if analyses to evaluate options for which floor each group or department should be on. By tying it to the space list, any programmatic changes automatically ripple through to the stacking diagram.
For example, on a highrise for MD Anderson Cancer Center, Page was selected to regularly update the stacking diagram for the building while it was in design and construction, allowing everyone to see the effect of changes in personnel forecasts throughout the project lifespan. We have also used this same tool for a wide range of projects, including offices, hospitals, and a facility in Africa for ExxonMobil.
Recently, our team produced colored 3D models of multiple high-rise office facilities in a downtown location highlighting the leases by renewal year. Significantly, this was not simply creating one drawing of the leases; rather, by creating a parametric model, the team was able to model a variety of lease scenarios over time. This provided our client with a much more complete understanding of the lease situation in a short time. And it provided visually rich graphics to allow them to better communicate the findings to others.
Kurt is a member of the Steering Committee for the LinkedIn Pre-Design Knowledge Community. They recently kicked off a webinar series with Kurt's presentation of Beyond Programming: Requirements Management in a Digital Age. To watch the complete video recording, click here.