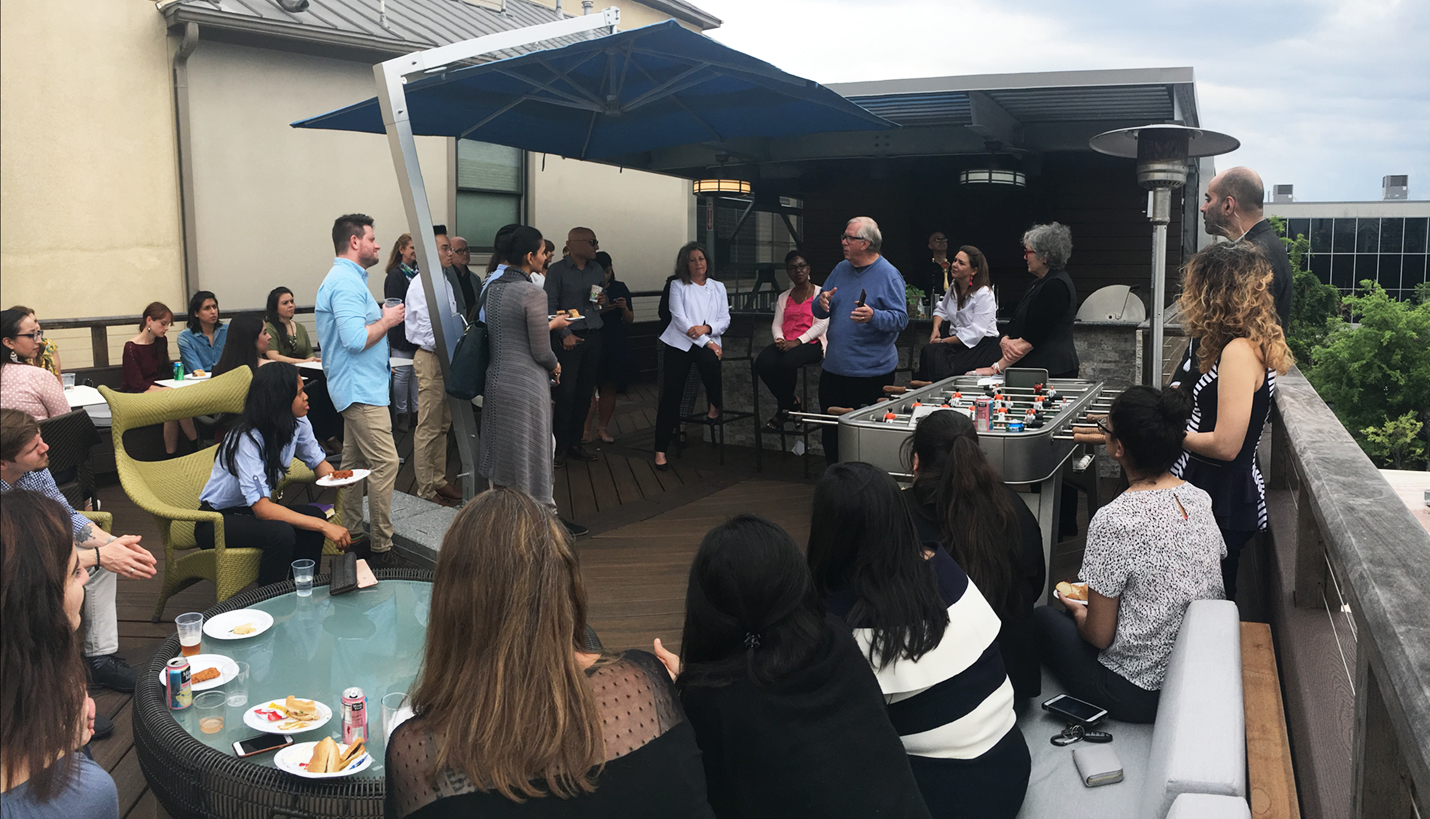 Career Advice for New Hires at Houston X Design Week
How can I get that job? What are firms looking for in job candidates? And, I got an interview but I didn't get the job – why not? If any of those sound familiar, you can probably empathize with the design students and recent graduates who attended this week's AIA Houston X Design student showcase and panel discussion with firm practice leaders and clients.
The panelists offered practical advice and insights on intangible interview elements with comments such as, "I want to know you can hold a conversation and demonstrate social etiquette before I let you represent the firm to a client." It was noted if a prospective candidate is called in, the design firm has already deemed their portfolio technically adept and will be looking for additional qualities during the job interview.
The panelists pointed out to the students that the most likely reality is none of them will be the next big design star right out of college. Thus, it's very important to firms that job candidates successfully demonstrate compatibility, both with clients and colleagues, collaboration and commitment. They were unanimous in agreeing that to find possible employment opportunities, students must come out of their comfort zones to attend events, talk to people and reach out.
Bassem Nassif, President of NMG Healthcare Workspace Solutions and event host, commented that as a business owner, he wants candidates that care enough to research the company they are interviewing with. It shows they are serious about who they want to work for and about how they fit in the company's culture and structure. Lucy Nye, Interiors Manager, MD Anderson Cancer Center Facilities Planning Services, reminded the audience that just as employees are accountable to a firm, the firm in turn also is accountable to the client so everyone on a project team plays a critical role in landing – and keeping – the client.
It was a lively discussion facilitated by Jory Alexander, Principal at Kendall Heaton. Other panelists included Kristin Ledet, Principal and Office Practice Leader at FKP | CannonDesign; Micki Washington, Page Senior Associate / Project Manager and Mogens Smed, Executive Chairman & Co-founder, DIRTT. Students also benefited from an exhibit by participating schools Houston Community College, Sam Houston State University, San Jacinto College, Stephen F. Austin State University and the University of Houston.
Micki, who is serving as this year's AIA Houston Interior Architecture Committee Chair, and Page Principal / Interior Design Director Marissa Yu helped organized Houston X Design Week. They collaborated with interiors program leaders from different area design schools to make the Interior Design and Architecture Student Exhibit & Professional Hour event a success. Page kicked off Houston X Design Week with a presentation on Designing Spaces for Education and a tour of the just-completed HISD High School for Law and Justice.