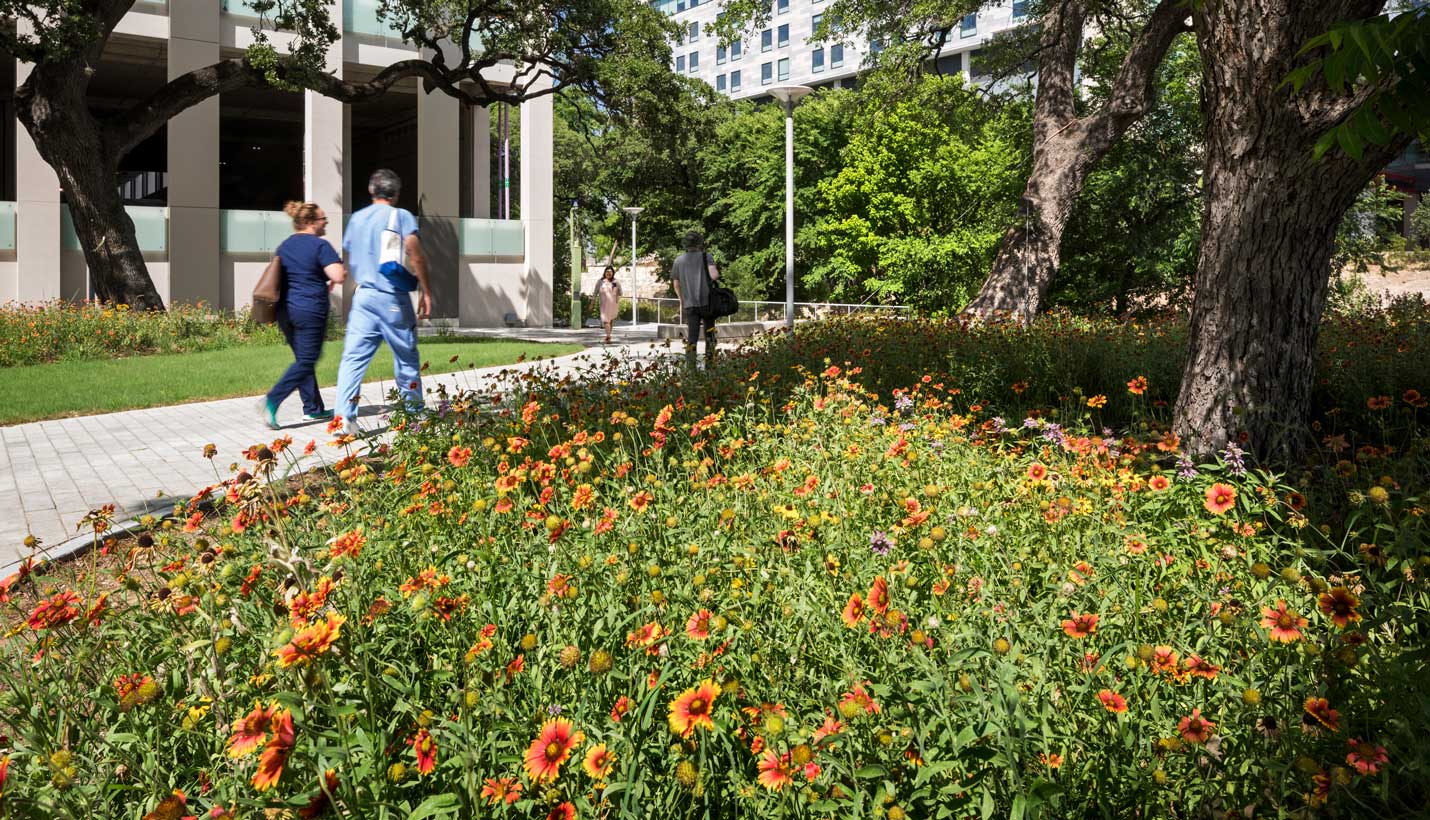 © Esto Photographics / Albert Vecerka
Dell Medical School Specialty Clinics Open
The University of Texas at Austin Health Specialty Clinics opened this week with a promise to transform healthcare delivery into an integrated, team-based approach that eliminates waiting rooms and focuses on patient goals for health. The model connects all health practitioners, both in the design of the clinics and the integration of information technology supporting the sharing of patient records. The consolidation of the range of healthcare providers from the general practitioner to the specialist to the physical therapist is essential to this new approach, and the streamlining of care delivery is directly reflected in the design. Patients enter immediately into providers' offices rather than waiting rooms. Areas for family members to wait or make private phone calls are also provided.

"These clinics are at the forefront of healthcare design," notes Page Principal Kregg Elsass. "Dell Medical School is changing how people interact with their doctors."
Interviewed by multiple local media outlets, Dr. Amy Young, chair for Women's Health at Dell Medical School, emphasizes the mission and how the architecture supports it: "When you're a patient and you go into a beautiful new facility that's been really organized around a new care model just to enhance the care for you as an individual, I think it's a huge step forward and I think it's a unique and novel thing compared to what happens in most medical schools, " Young said. "Most medical schools would have to retrofit something like this, and for us to be able to build something like this from the ground up has really been a huge advantage."
The clinics occupy three levels of the new Health Transformation Building, which promotes the advancement of the medical office building concept. Page is the architect of record in association with ZGF Architects. Page also provided interior design services for the ground and upper floor concourse and café; 126,000- square-feet of clinical space across three floors, and 40,000-square-feet of offices for Dell Medical School administration.
See articles and interviews about the clinics in the Austin American Statesman and KXAN below.
UT Health Austin opens first clinics in $99 million project, Austin American Statesman
How can you benefit from the new UT Austin clinics, KXAN
For more information see Introducing UT Health Austin by Dell Medical School.
People
Related Posts
Projects