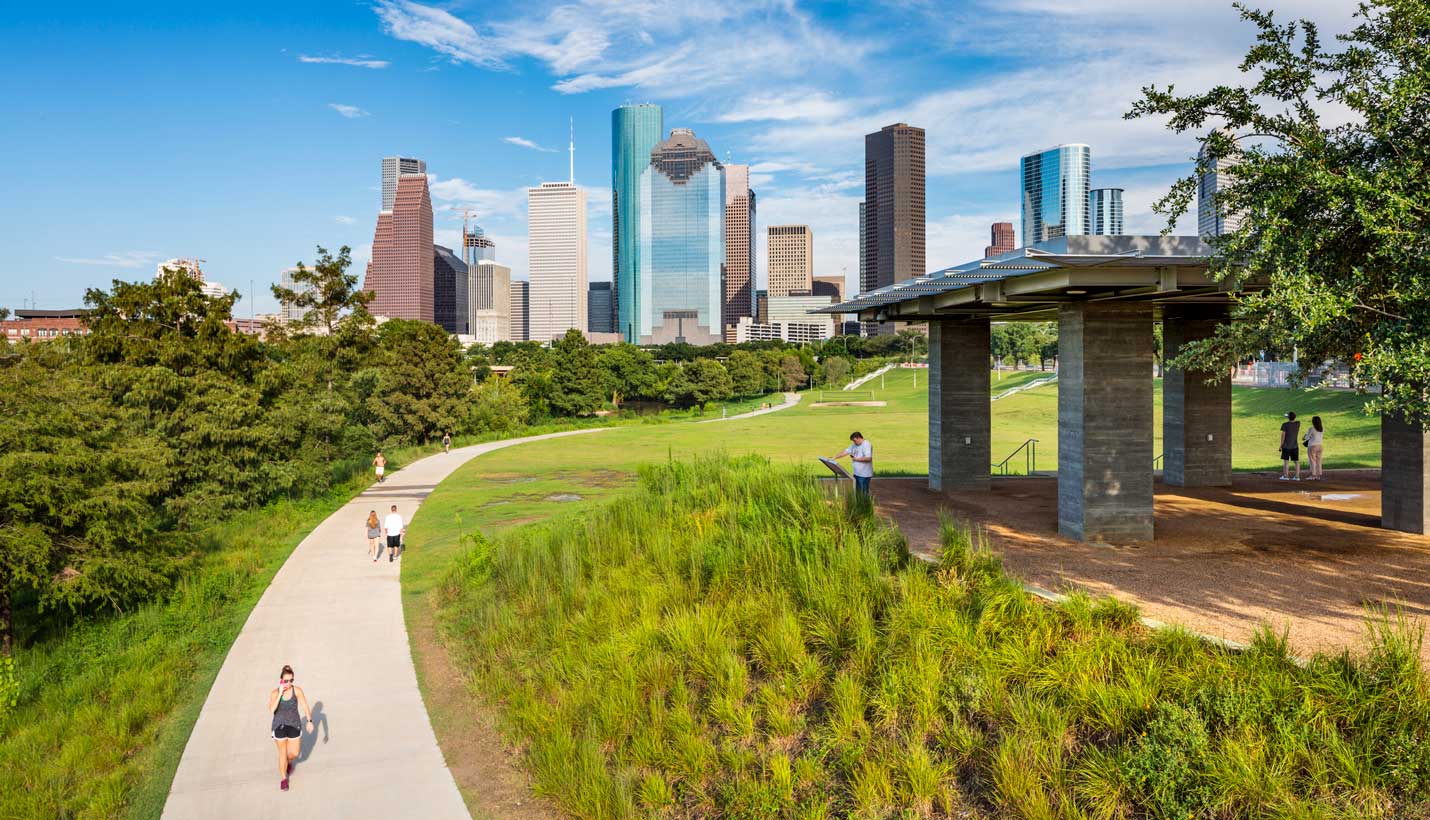 © Albert Večerka / Esto Photographics
Designing A Resilient Future
Unprecedented weather events over the past 10 years remind us that the weather patterns of the past are not necessarily predictors of our future. Our world is a constantly changing environment and our buildings need to be prepared to handle whatever Mother Nature may send our way. We believe it is our continued responsibility to design buildings that are prepared for and adaptable to future challenges.
Resilience in our work at Page is multi-faceted. Since 2001, our flood mitigation team has successfully come to the assistance of many of the world's largest healthcare, research and academic enterprises, companies and institutions recover from well over a billion dollars in flood losses. We also have publicly shared tips on ten things to do once flooded, how to begin the process of restoring workplace functionality and kept the community updated on work we've done with community leaders to plan for the future, which can be accessed here.
At the start of our design projects, we work with owners during site selection to assess environmental risk against financial opportunity. For our mission critical facilities, we incorporate strategic redundancy and self-sufficiency to ensure continuity of core services in the midst of disasters. We evaluate potential building energy performance not only on past weather data but also on future climate predictions. We work with campuses and developers to create catalytic projects that strengthen communities and build economic stability. We use our project experience to advocate and facilitate policy discussions within our cities to move us all towards a more resilient future.
As Hurricane Harvey hit Houston and the bayous swelled, we knew our projects at Buffalo Bayou and in the Texas Medical Center would withstand the deluge because we designed them that way. As the waters recede, our Pagers across the United States are further motivated to design for resilient futures and to help communities like Houston rebuild.