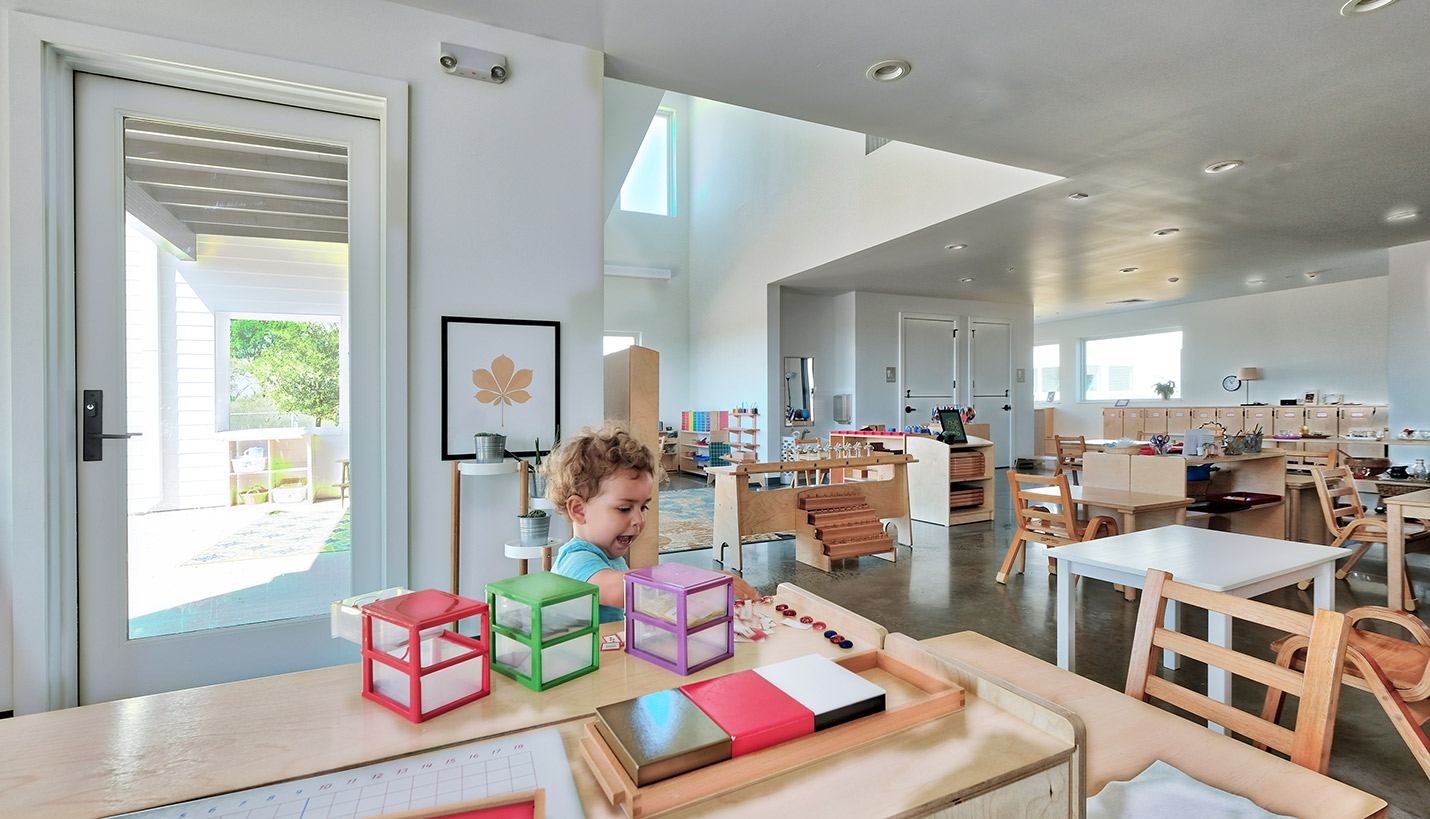 © Benjamin Ibarra Sevilla
Learn About Designing Brighter Futures for Young Children
According to the Center for American Progress, nearly one in four American children under the age of five years participates in some form of organized childcare* such as daycare centers. Page designer Luisina Basilico has experience with that herself, both professionally and personally. She has two children in daycare and also has worked on related projects for some of the largest corporate clients in the US. Luisina will speak on this emerging trend at the Texas Society of Architects 2017 Conference, Threshold: Bridges | Boundaries.
Corporate daycare is a significant business industry and growing rapidly with companies that specialize in facilitating the design and operations of onsite corporate daycare centers. Statistics show that employers who offer this benefit experience measured increases in employee retention and satisfaction. They also see a decrease in absenteeism. Recognizing the significance of this effect on the American workforce has increased client emphasis on design of daycare facilities.
Luisina will explain how corporate daycare designs can facilitate learning, encourage engagement and prepare children for the structure of school while providing opportunities for parental interaction and accommodate illnesses and other short-term events. To learn more about this bridge to a brighter personal and social future for children under the age of five, register for Luisina's presentation Inspiring Young Minds: Raising the Bar on Child Care Design on Thursday, November 9 from 3:00 PM - 4:00 PM.