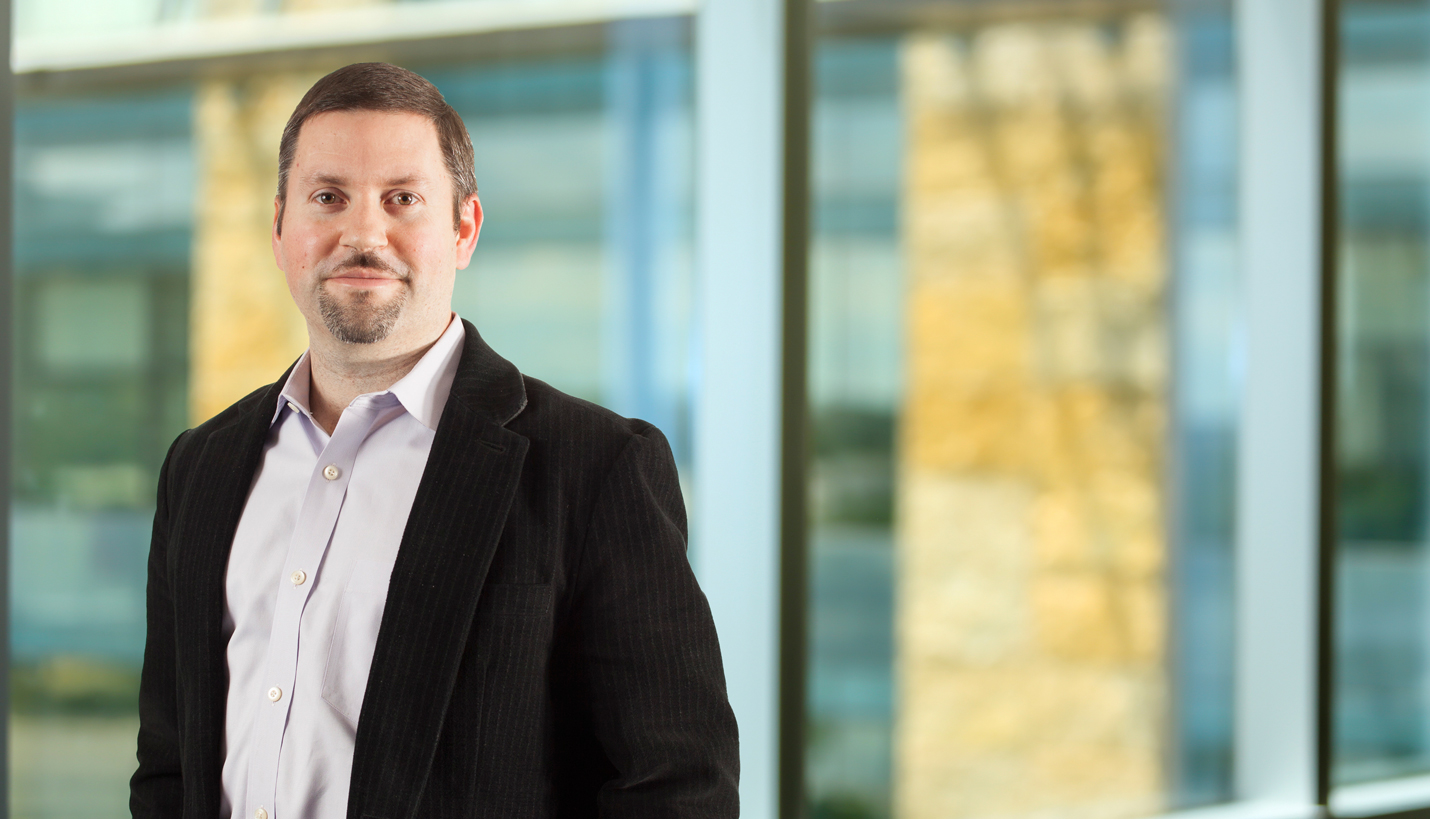 Looking Forward: TxA 2016 With President Paul Bielamowicz
The 2016 Texas Society of Architects (TxA) Convention and Design Expo in San Antonio November 3-5 promises to be an outstanding event because Page Associate Principal Paul Bielamowicz will chair it in his role as TxA President. The convention will be the culmination of his second year in a three-year service term.
TxA leadership terms are structured to promote overlap and continuity of leadership. In 2015, Paul served as President-Elect and Vice President of Operations, which coordinates the financial, administrative, and operational activities of the society. In 2017, he will serve as chair for several administrative committees as all Past Presidents do.
His priorities for 2016 were prosperity, outreach and advocacy and Paul visited all 17 AIA chapters in Texas to communicate these efforts, meeting with local architecture leaders along the way. The results will be presented at the Convention in November which should enjoy strong attendance due to a new process that Paul is trialling to encourage engagement within the industry by financially rewarding local chapters for exceeding attendance expectations,
This year under Paul's leadership, TxA held its first Prosperity conference, focusing on business success in architecture. He has organized efforts among TxA Committee Chairs and chapter leaders to collectively elevate the general public's understanding of the value of architecture to society. Paul represented both Page and TxA at the AIA National Speak Up advocacy event this summer in Washington DC to help chapters across the country learn how to advocate for the industry.
He first became involved with AIA in 2005 when he was encouraged to start a study group for the ARE licensing exam. That exposed him to both the fellowship and to the value of engaging in our professional organization. Since then, Paul has held six other positions; three at AIA Austin and three at TxA. His duties have ranged from overseeing Interns and Associates to Membership to Government Affairs and most recently, Vice President of Advocacy and member of a task force appointed to update the TxA Strategic Plan.
Another of Paul's interests is strengthening the talent pipeline by promoting architecture to students in schools and improving access to the profession in order to sooner cultivate tomorrow's leaders. He is certainly in the right place to find support for this initiative too, explaining, "The mentoring, fellowship and friendships I have gained through TxA are invaluable."