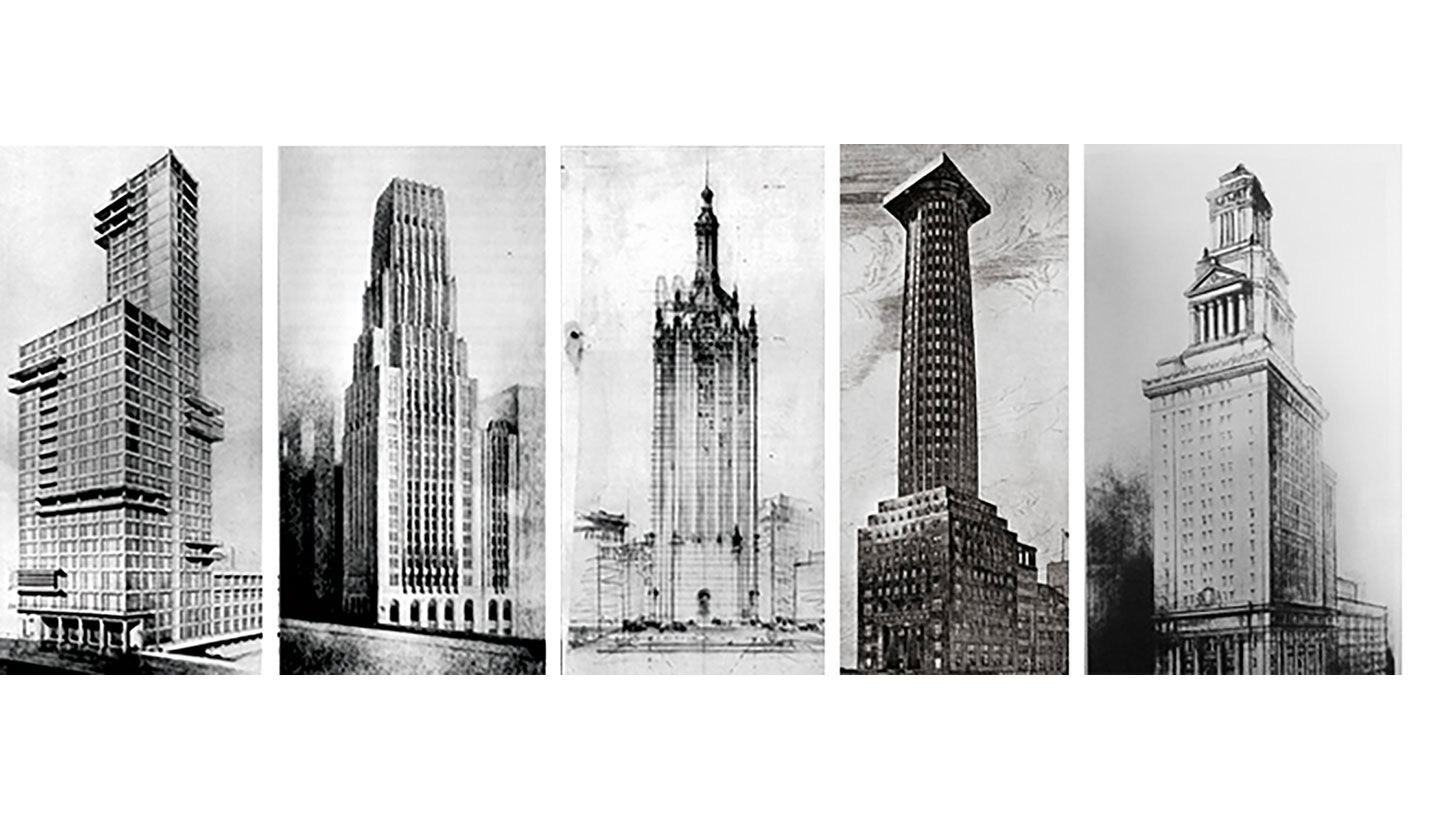 Marcus Martinez: Thoughts on "Near Future"
With the launch of the Rice Design Alliance's fall lecture series, "Near Future," we've been thinking a lot about what has influenced past visions of the future. On Wednesday, Jean-Louis Cohen introduced the photographic influence of the early 1900s as a cultural stage that triggered a series of imitations in high and pop culture. The French architect and historian from New York University conveyed the global reach and capacity for photography, tracings, war propaganda, and even comics to uphold America as the once "scene of the world to come" with its landscape of "exotic" programs like convention centers, newspaper buildings and great hotels.
From triumphs of industry like the Fiat Lingotto Factory, to the imitations—rather, powerful fictions—that followed the Tribune Tower competition of 1922, to the parody of a superimposed Woolworth tower hulking over Cathédrale Notre-Dame in Paris; it was clear that architecture was the medium for Europe to seize their conviction apart from America's industrial vision.
After an intoxicating historical sampling that included the reconstruction of Europe to the anti-tech visions of the 1970's, Cohen concluded that the American public square, rail transit projects and the resurrection of landscape are very much European in origin, and that while "the future takes many shapes, today it is a European one."
In that regard I would like to conclude with the closing of Felicity Scott's Architecture or Techno-Utopia: "Design involves projections, a throwing of images and ideas, utopian or otherwise. Architecture thus opens onto a future, but the nature of that future is under question." 1
For more information on the RDA Lecture series, "Near Future," click here.
1. Felicity D Scott, Architecture or Techno-Utopia: Politics After Modernism (MIT Press 2007), 280.
Contributed By
Marcus Martinez
10/03/2014