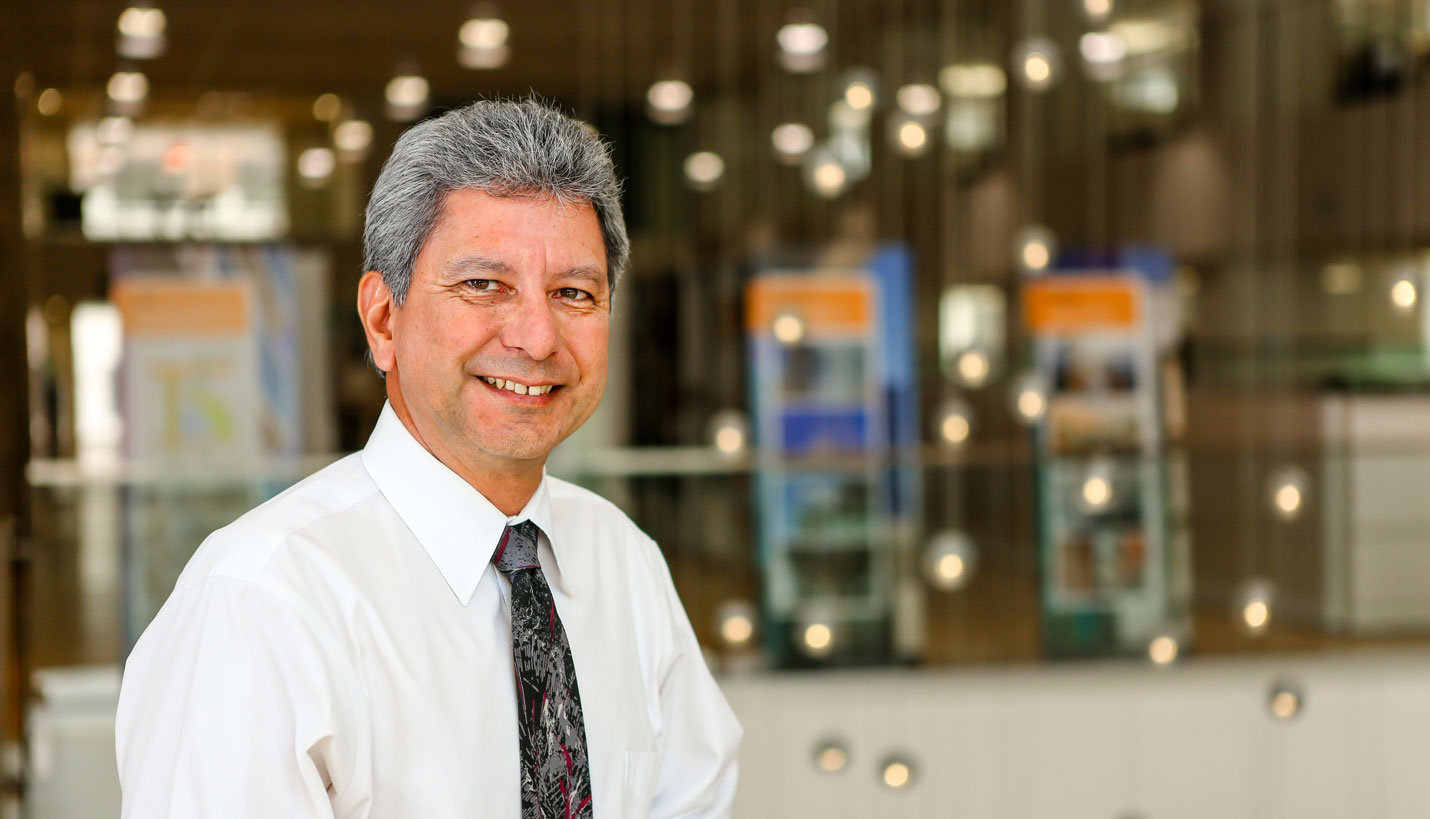 Meet John Garcia
Long before he decided to become an architect, John Garcia worked on construction job sites with his uncles. They were carpenters and would take young John along to help them build houses. "My uncles taught me how buildings go together and common sense ways to solve problems," he says. "This has helped me in my profession as I take great pride in figuring out how our designs can be constructed and also how to solve issues that arise in the field."
He subsequently became the first member of his immediate family to graduate from college, obtaining a Bachelor of Environmental Design and a Master of Architecture, both from Texas A&M University. Throughout his career, John has demonstrated his ability to handle a wide range of project types with varying degrees of complexity. His experience includes master planning, healthcare design and administration of construction contracts for medical facilities.
John's commitment to overseeing the successful completion of every project makes him an important part of PageSoutherlandPage's multidisciplinary community of professionals. He explains his rigorous approach to each task this way: "If a person is committed to his effort, he will take ownership of his work and actions and strive to be the best at what he is doing." Additionally, his personal credo of treating others well and with respect makes him a project manager with whom both employees and clients want to work.
Recently, John served as both architect and project manager for two large medical complexes, one in his native Texas, the Andrews Women's Hospital at Baylor All Saints Medical Center in Fort Worth, Texas; and the other being the Hamad Medical Center Patient Care Environments Upgrade Project in Doha, Qatar. The Andrews Women's Hospital project began with a master facility plan followed by the 82-bed, 171,100 square-foot new Women's Hospital, a 60-bed NICU renovation in the existing Baylor All Saints Hospital and a 26-bed Ante Partum renovation that was also located in the existing Baylor All Saints Hospital. Additionally, a six-story, 125,000 square-foot Medical Office Building and a ten-story, 748 vehicle car parking garage were all concurrently designed and constructed with John as the project manager for the design team.
The scope of the Hamad Medical Corporation Patient Care Environments Upgrade project was comprised of 124,000 square feet and cosmetically upgraded the public and patient care spaces in three of the four hospitals that comprise Hamad Hospitals Campus in Doha. Each of the major departments in the three hospitals was upgraded as part of the project scope as were site features, parking areas, main lobbies and main entrance canopies.
One of John's favorite projects is actually one that "got away", and was never built. He remembers the hospital PFI project in for the Sherwood Forest Hospitals Trust in Central Nottingham, England fondly because the design was a truly collaborative effort between two of the firm's offices that led to an enhanced style of collaboration across the Healthcare market sector which was subsequently adopted firmwide.
John enjoys the arts as much as outdoor sports and as a former Gulf Coast resident, is a firm supporter of disaster response organizations such as United Way, Red Cross and Salvation Army. He recalls and appreciates the assistance they offer victims of disasters such as hurricanes.