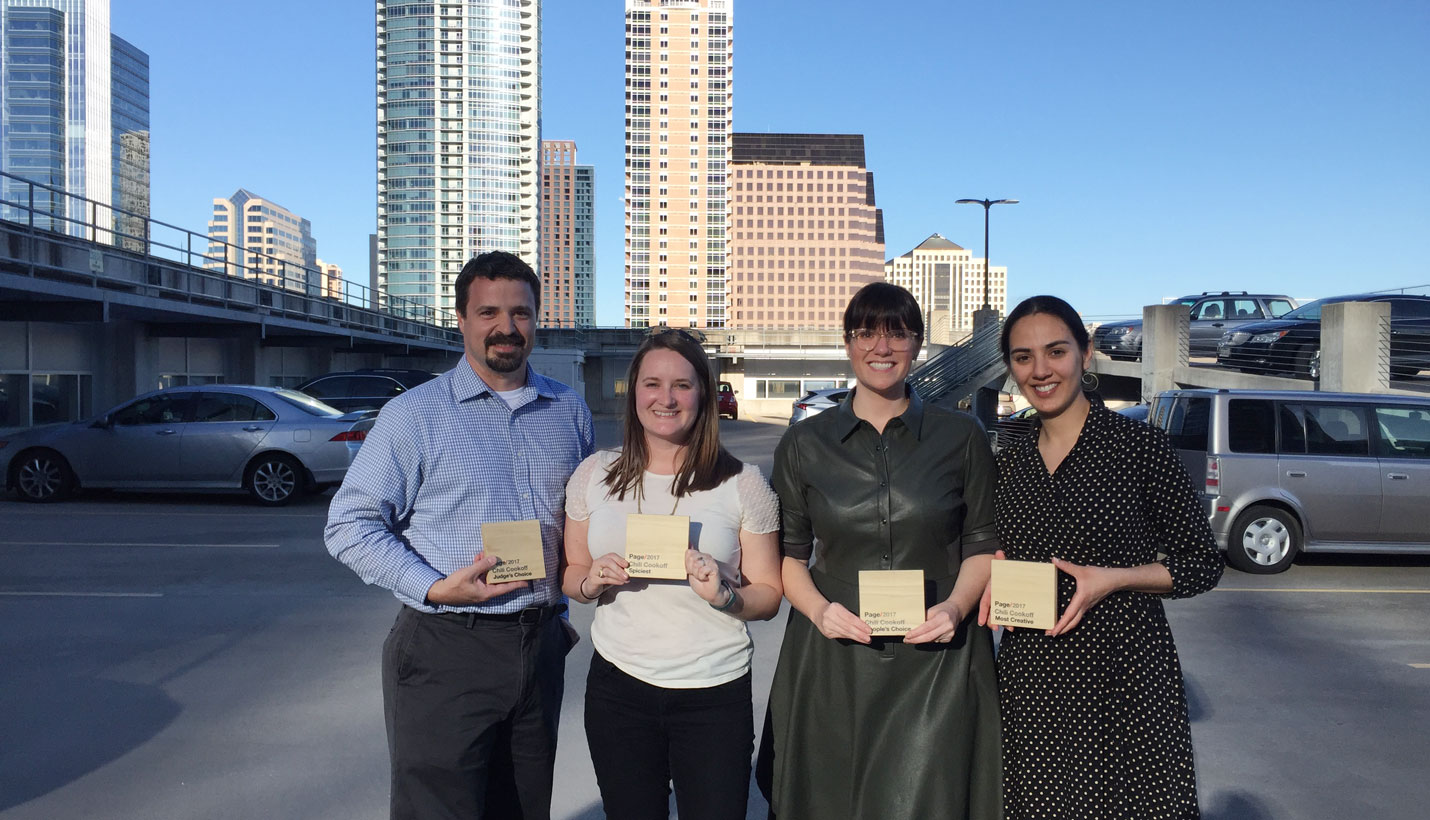 Page 2017 Chili Cook-off Was a Hit
The 2017 Page rooftop Chili Cook-off recognized four outstanding Page chefs. The Most Creative Chili award went to Ayshia Akhtar's Pakistani-inspired chili. The Spiciest Chili award was taken home by Jennifer Woods. Kate Schneider won the People's Choice award for her chili and the Best Overall Chili award was given to Scott Brown.
Ayshia notes that she made her chili with spices she uses everyday like cumin, turmeric and coriander; she also threw in some serrano peppers.
Jennifer and Scott both won for the second year in a row. And while Jennifer's recipe is a family secret, Scott notes that his chili was a classic Texas-style chili (no beans), made with grass fed beef, tomatoes, onions, and hand-made chili powder. "This batch was made with ancho & guajillo chiles," says Scott. "And on the side were diced red onion, lime wedges, and shredded cheese—cheddar, jack & asadero blend."
Vincent Bottone, Brianna Stopper, Cristina Diodati and John Blair also participated in the cook-off; and countless Pagers enjoyed chili while playing giant Jenga and Checkers.