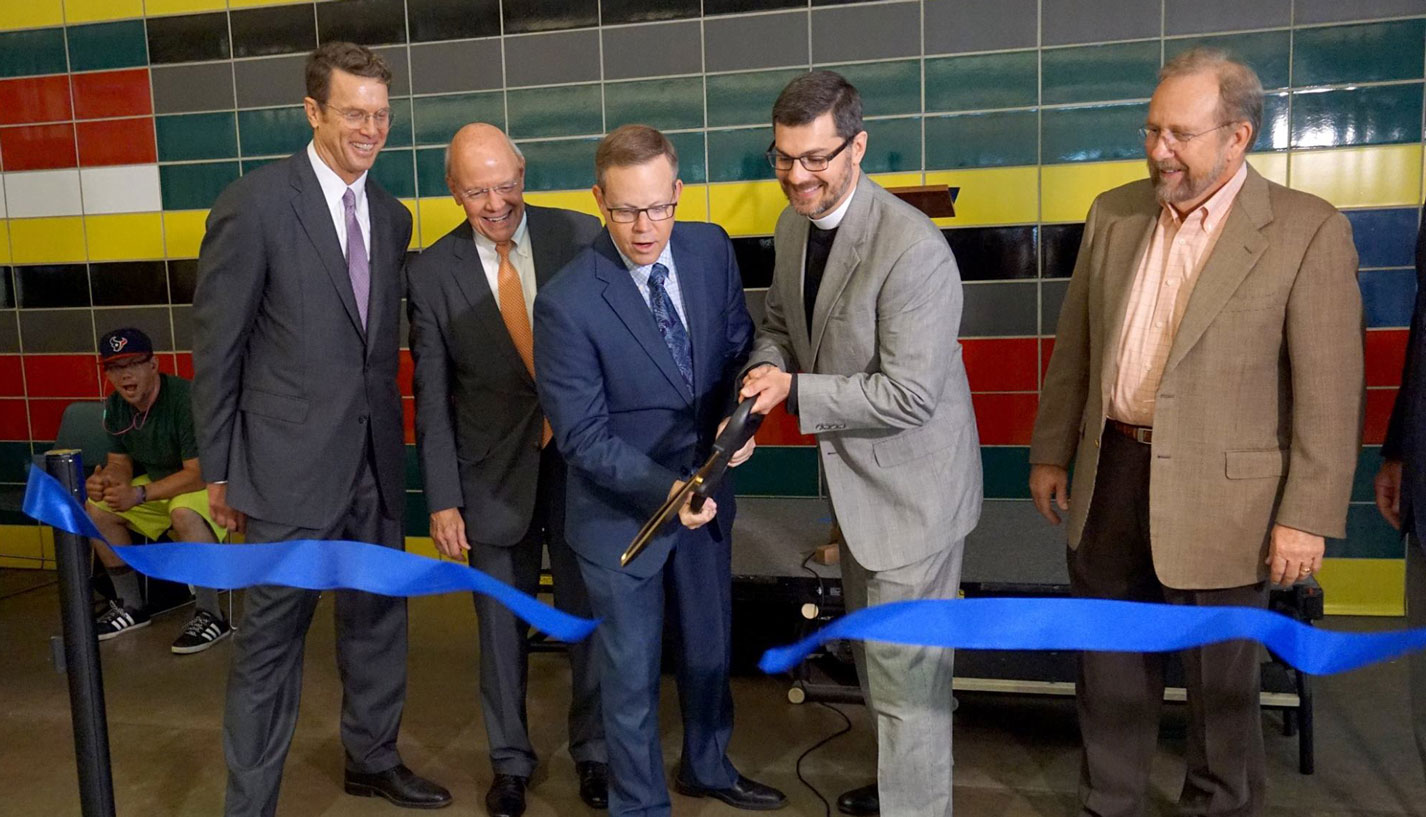 City of Houston Housing & Community Development
Page Lends a Helping Hand
In June, Page Board Emeritus John N. Cryer III attended the ribbon cutting ceremony for the new and improved Beacon Day Center. A collaborative project team consisting of Page, Clark Condon Associates and Forney Construction improved the facility's landscape and security in order to better serve Houston's homeless. The project was made possible by a grant from the City of Houston Housing and Community Development Department.
One of four programs of The Beacon, the Day Center provides the poor and homeless in the Houston area with necessary services such as nutritious meals, showers, laundry, access to civil legal aid, and other recovery programs. Located in the heart of downtown Houston, the facility opened in 2007 and has since served thousands of its Houston neighbors.
To create a more peaceful environment and greater sense of community in the facility, The Beacon partnered with Page to renovate parts of the Day Center. Landscape enhancements were added to the interior courtyard along with bike racks and benches, and the kitchen and food storage areas were expanded to accommodate clients accessing services as well as volunteers who support the organization's mission. Along with these renovations, the facility's privacy and security were improved with the implementation of additional lighting, new security technology, privacy screens, and improved outer fencing to ensure the safety of clients at the Beacon Day Center.
To learn more about the center, visit their website here.