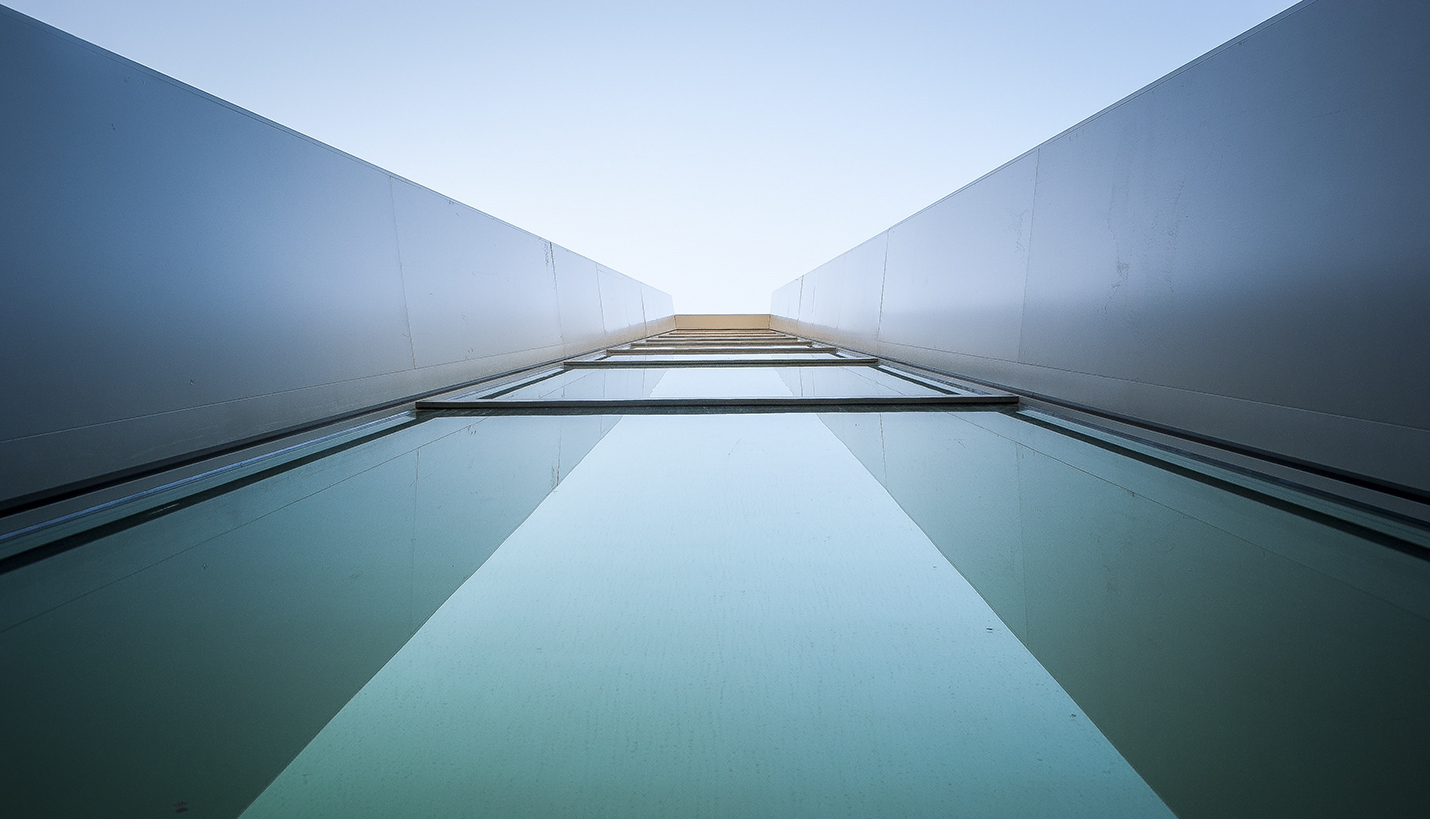 @Joel P. Blok, Architectural Engineers Collaborative
Page Project Milestones in 2015
Typically, projects of the size and complexity on which Page works can take years from conception to completion. Yet, 2015 was a tremendous year for milestones across all our market and service sectors.
Some projects very near and dear to our hearts include the Landing Zone NOLA, a pro-bono business accelerator project for military veterans. The project team was led by a Page veteran. Another pro-bono project is our Porch With A Home design for Mobile Loaves & Fish's CommunityFirst! Village sustainable community for the homeless. This structure was replicated multiple times throughout the site. We also contributed services to Healthcare for the Homeless-Houston, which is opening soon. This will be the non-profit's first exclusive home that was built out to meet its needs.
Further afield, some of our international projects came online, such as the Kempinski Hotel Gold Coast City in Ghana, part of the Gold Coast Master Plan, also developed by Page. We attended the groundbreaking of the joint Centers for Disease Control (CDC), US State Department and Barbados Ministry of Health National Medical Reference Laboratory, and also celebrated the opening of the first phase of the U.S. Embassy in Islamabad, Pakistan, which is targeting LEED Silver upon completion of the entire compound.
Three Page embassies did receive LEED certification this year and closer to home, our headquarters in Washington, DC achieved Two Green Globes under the Green Building Initiative's Green Globes for Sustainable Interiors rating system. Our office is only the seventh project to be certified under the Green Globes for Sustainable Interiors program worldwide.
Our design continues to make a difference in people's lives and we're particularly glad to help parents with the new Driscoll Children's Hospital Emergency Department in an underserved region as well as the Special Isolation Unit for highly infectious diseases at Texas Children's Hospital - West Campus, which also was designed by Page. Ground was broken on the Children's Health Andrews Institute for Orthopaedics & Sports Medicine, which will be the only pediatric facility of its kind in the region, as well as the Center for BrainHealth's Brain Performance Institute which will be the only one of its kind in the world.
Older children - students - and academic employees also benefit from Page's work. The Dell Medical School at the University of Texas at Austin received national attention for its topping out as it is not only the first top-tier AAU medical school to be built from the ground up in nearly half a century, but also an unprecedented partnership with the local community. The University of Texas Rio Grande Valley, formerly known as Pan American, inaugurated its Academic Performing Arts Complex which also enhances the capabilities of the larger Rio Grande Valley arts community.
We also contributed to urban lifestyle choices with residential projects ranging from the new Joule Denver highrise with views of the Rocky Mountains to the extensive renovation of the historic The Rice in downtown Houston that is steps from Buffalo Bayou Park. Page designed the architecture of this 2.3 mile park with hike and bike trails leading past public art that has already been hailed as one of the best urban crown jewels in the US.
Travel to any of these Page projects can be initiated by flying out of the new Page-designed Terminal East expansion at the top-ranked Austin Bergstrom International Airport with enhanced passenger processing capabilities for security screening, ticketing, customs and baggage handling.
A world of thanks goes out to our employees and partners who make these projects come to life, to our clients who take these journeys with us and to the users of our facilities for giving us a purpose in the first place. May 2016 be another productive year for all!