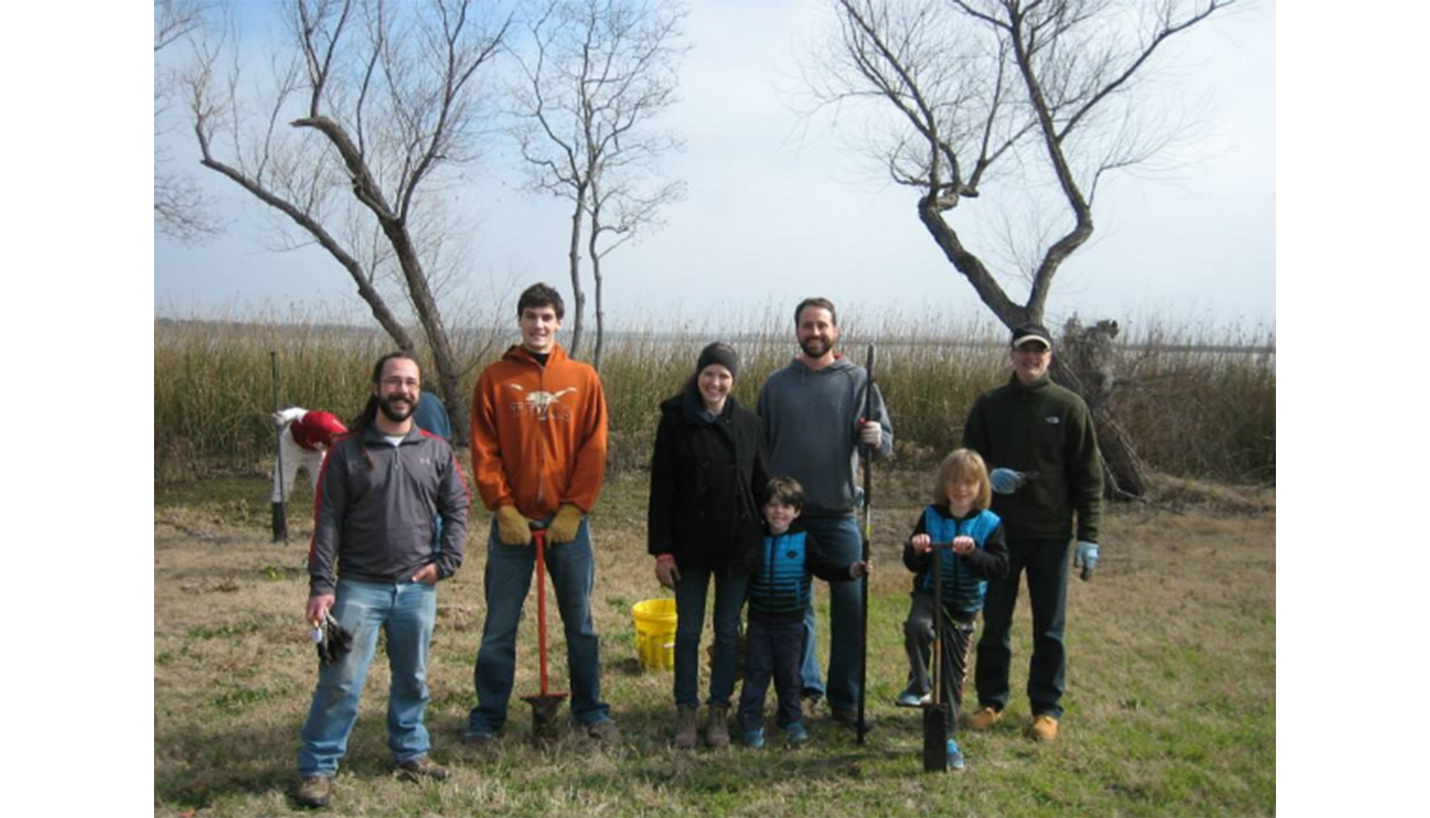 Page Supports TreeFolks
The February 8 "Ready, Set, Plant!" event was a partnership between the City of Austin Forestry Division, City of Austin Watershed Protection and TreeFolks, Inc. to plant sapling species that don't require irrigation. This helps enable the Texas Hill Country region to restore native tree and shrub diversity during drought as well as retain water and improve water quality in Austin's waterways.
Despite 35 degree weather, Page staff and two of their intrepid children made it to Decker Lake east of Austin to help other volunteers plant 1,900 saplings in one day. Hats off - or on for warmth? - to Liam Cummings, Justin Oscilowski, Katie Blair, Miles Blair, John Blair, Emerson Blair and Alan Lampert (L-R).
Contributed By
Katherine Blair
02/09/2014