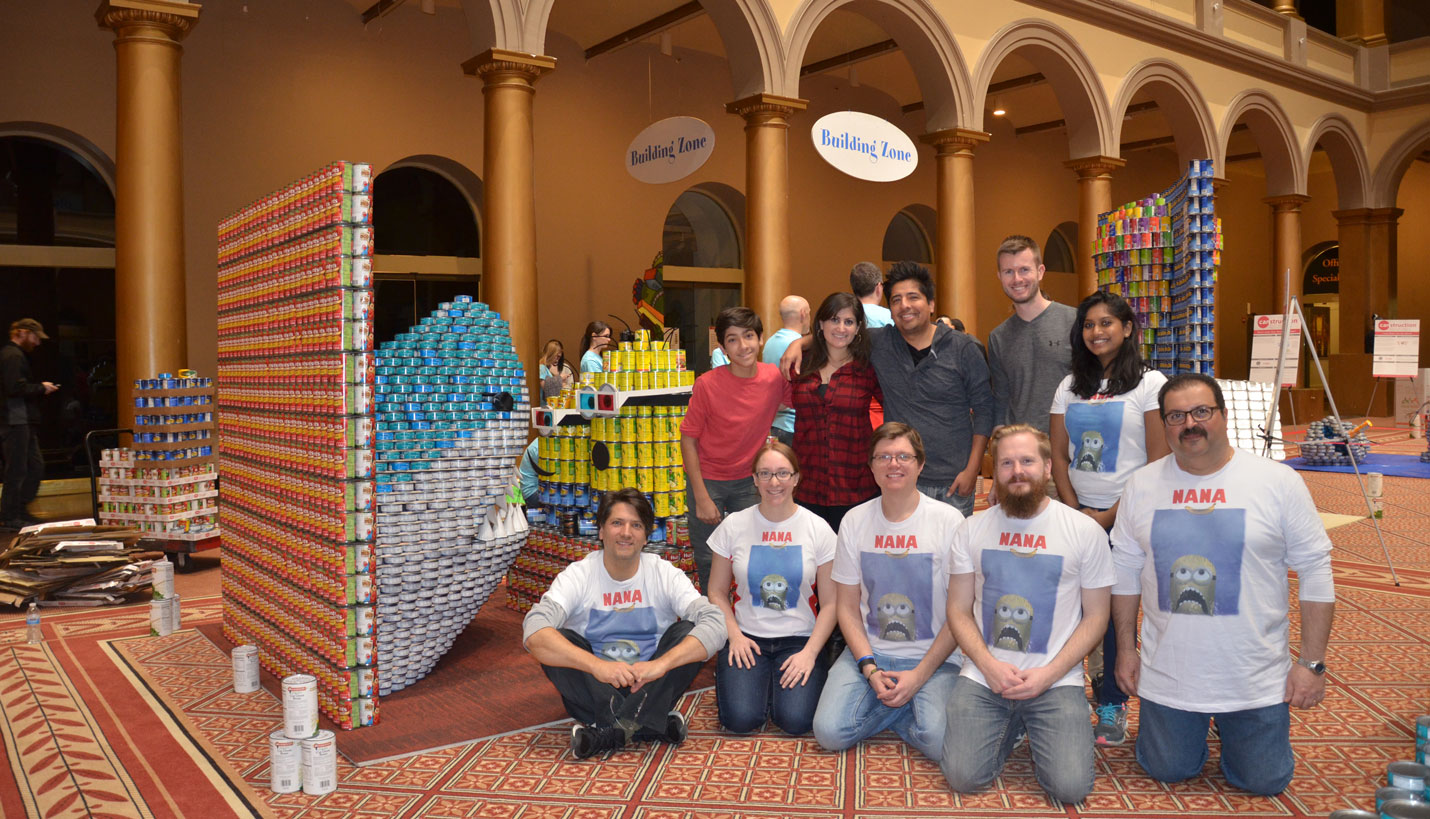 Raising Awareness for Local Food Banks With Design
What can a good design team do with 3,090 cans of tuna, salmon, crushed tomatoes, tomato sauce, chicken broth and pears? Build an eight feet long by seven feet high shark installation to raise awareness and money for local food banks.
A national effort, CANstruction is an event that many firms look forward to as a way to give back to the community while flexing some design chops. In Washington DC the event is organized by the Washington Architectural Foundation and benefits the Capital Area Food Bank. The challenge of the design/build activity is it to create something spectacular out of cans. There are multiple awards---the fan favorite being the People's Choice Award, which is given to the team that raises the most donations online for the Capital Area Food Bank.

The theme of 2016 DC CANstruction was movie night. The Page team's sculpture SHARK NANA was a pair of Minions watching the movie Jaws in 3D. A team of 26 volunteers spent countless hours preparing for the installation. They debated about the best and most appropriate design, counted cans, created templates, built mock-ups and designed accessories for the installation. The team used materials donated by Patcraft and Maharam to accent the sculpture. Building SHARK NANA took approximately six hours.
SHARK NANA was awarded the People's Choice Award and the Structural Ingenuity Award. The project exceed its original fundraising goal of $1000, receiving $1580 in donations. The more than 3000 cans were all donated to the Capital Area Food Bank.