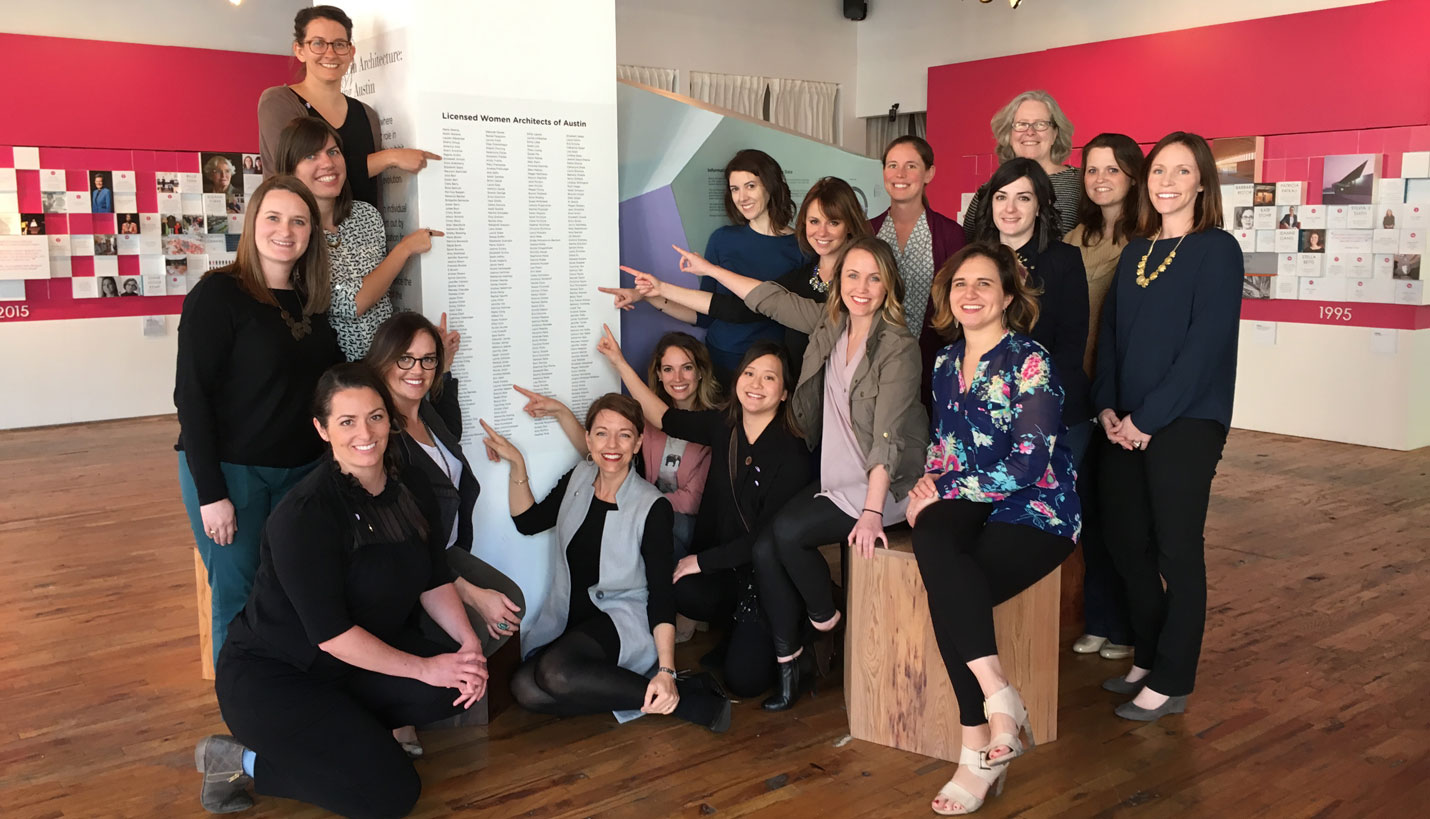 Recognition for Pagers in 2017
We are proud of our people and all their accomplishments. While we want to share some of the notable highlights in 2017 that demonstrate how Pagers are collectively working to advance the industries that are part of our business, everyone is to be congratulated for their dedication and hard work. Some have been recognized for their contributions with awards, others with positions of industry association leadership.
The year began on a high note with the news that James M. Wright, FAIA and Daniel R. Kenney, FAIA had both been elevated to the College of Fellows of the American Institute of Architects. James is currently serving as President of the AIA International Region (IR), which has significant influence on the globalization of the architectural profession. Dan is a founding member of the Urban Land Institute's University Development and Innovation Council, which explores the role of higher education institutions in partnership with their host cities in urban revitalization and economic development.
Wendy Dunnam Tita, AIA, LEED AP, served as President-Elect of the AIA Austin Chapter as well as Chair of the AIA Austin Women in Architecture Committee which presented an inaugural three-week exhibit on diversity in the industry that attracted media attention called on everyone in the field to Shape the Conversation by discussing and promoting equality in the profession. It was both an awareness generator and a fund raiser for a planned AIA Austin Leadership Series that will be open to both male and female applicants starting in 2018.
Peter M. Winters FAIA, CFM, IFMA Fellow, has a long record of service with architectural associations as well as related industry organizations such as the International Facility Management Association (IFMA). This year, IFMA tapped Pete yet again for another leadership role with not one but two appointments: Chairman of Board of the America's Advisory Board and Co-Chair of the IFMA Fellows Task Force.
The Texas Society of Architects bestowed the 2017 Medal for Lifetime Achievement in Honor of Llewellyn W. Pitts FAIA on Larry Speck, FAIA. This honor recognizes Larry's invaluable contribution to the profession of architecture throughout his career. His leadership as Professor and Dean of the School of Architecture at UT Austin, as Senior Principal at Page, as Texas Society of Architects President at the state level and Chair of the Jury of Fellows at the national level in AIA have enabled him to produce a lasting legacy of accomplishments in the architecture industry.
The International Interior Design Association (IIDA) Austin City Center lauded two Page Interior Designers for their leadership and contributions to the industry. Kate Schneider, RID, IIDA, LEED GA was awarded Volunteer of the Year for her excellence in leadership in several areas. They also awarded a scholarship to Page Interior Designer Jessie Twaddle, Associate IIDA, RID, NCIDQ, who also was nominated for Volunteer of the Year, for her service as Membership Co-Chair as well as Membership Drive – Underwriting Chair. Jessie also helped plan and implement Revolution Redesign, the annual IIDA Austin City Center chapter community service event that benefits the Austin Furniture Bank.
Texas A&M University College of Architecture has elevated alumnus Mattia Flabiano III, AIA, to its Development Advisory Council (CADAC). Mattia is now tasked with supporting the development of strategies to attract external resources and investments while continuing to lead by example within the industry. He joins a very select group of CADAC members, all of whom are former Texas A&M students, and who were selected based on their demonstrated exceptional expertise in their respective fields.
Greg Tinkler, CGD, was named a Legend in Energy of the Year by the Association of Energy Engineers (AEE). The award is a reflection on Greg's professional accomplishments and contributions to the energy industry and formal recognition of his work. He is a prior recipient of an AEE 2013 Energy Project Award for his work on a Fortune 500 client's corporate tower.
Numerous other Pagers serve in appointments and volunteer on committees in these fields of architecture and engineering as well as interiors, planning, urban design and other elements of the multiple disciplines that make up our firm. Thank you to everyone!