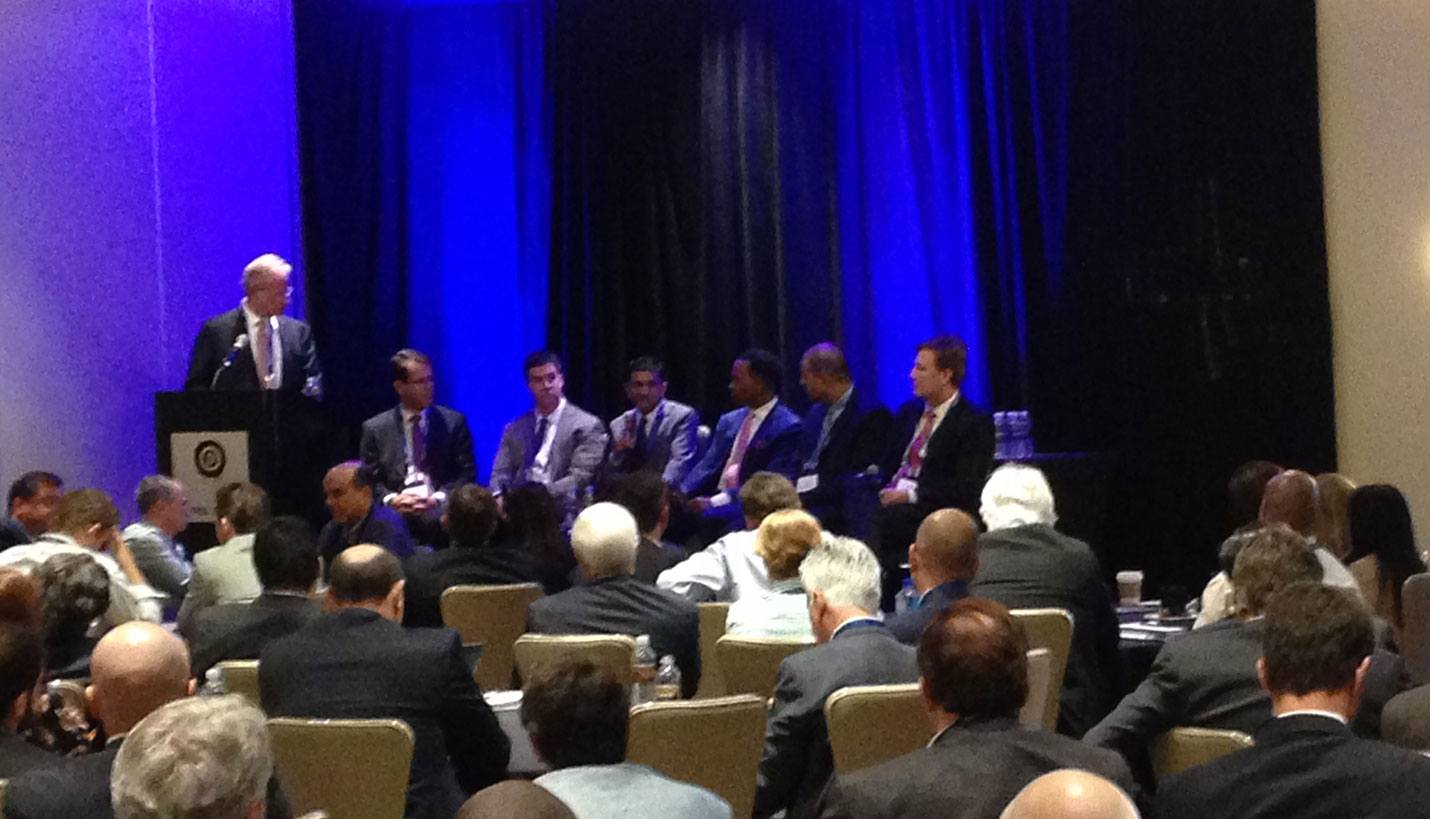 Repositioning Houston's Hottest Multifamily Properties
Houston was ranked number one in both investments and development expectations for ULI's Emerging Trends in Real Estate 2015, making it the perfect destination for the most recent Marcus & Millichap Multifamily Forum. More than 400 investors, owners, developers and financiers attended this conference to discuss the city's growing economy and its effect on real estate opportunities, specifically in the multifamily market. Page had an associate principal represent the firm as one of six guest speakers for a panel discussion titled On the Mend: The Value-Add Play.
The firm has experience managing multi-million dollar interior projects and extensive knowledge of interior architecture and design. The panelists discussed the positive impact of design and repositioning techniques on property value and the best opportunities for rehab in the Houston area. Page's representative explained one solution to distinguishing a property from its competition is to improve the lighting plan with more efficient fixtures and sources. Today's options can highlight unique features that give existing architectural characteristics and landscaping a fresh look for current and prospective residents. Lighting also can make high-quality features appear more prominent and change the character of the space with minimal alterations to the architecture. Benefits of an improved lighting plan include decreased operational expenses and an increased perception of desirability due to the sense of additional safety and security.
Another solution to setting a property apart from its competitors that Page proposed is focusing on improvements that enhance the resident experience is key in both exterior and interior repositioning strategies. For example, amenities focusing on active and dynamic lifestyles along with public attractions, such as cafés and spas, have a high potential for increasing property values. "In some cases, common areas can be infused with activity by a third party provider, thereby adding an 'exclusive' activity to the list of amenities for the residents."
At Page, our vision is to create designs that make lives better, so it wasn't a surprise that the panelists perceive downtown as having the best opportunities for repositioning at this time. After all, this area is currently a major source of community revitalization projects on which Page is working, from Buffalo Bayou Park to the historic Esperson buildings to the Rice Lofts, soon to be "The Rice" to Two Shell Plaza and more.