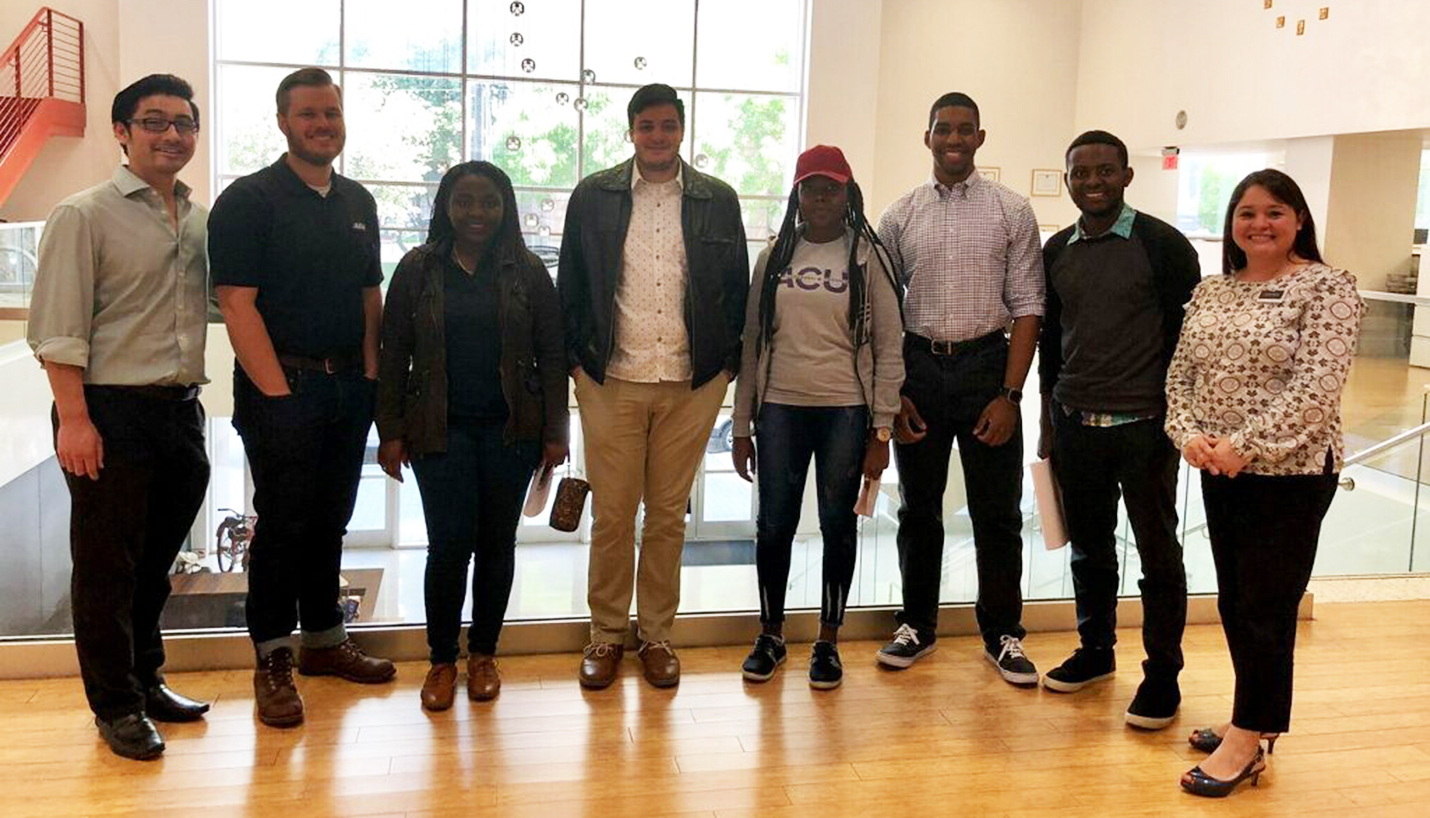 Supporting Future Engineers
At Page, we believe that supporting the talent pipeline starts with schools. Pager Jelani Rainey recently had the opportunity to host engineering students from his alma mater Abilene Christian University. While showing student groups the day-to-day operations at a a professional firm is a common courtesy in the A/E industry, this tour stood out.
Abilene Christian University (ACU) is located nearly three hours from the Page Dallas office so the university's Engineering department needed to identify firms with solid reputations to make the trip worthwhile. Jelani is a member of the inaugural graduating class of engineers from ACU and has remained in contact with the department and alumni center so they were aware of his professional success. And, a number of the students on the trip are from other continents such as Africa and South America, so ACU wanted them to be exposed to a firm with international experience. Thus, Jelani and Page were a perfect fit.
He and his colleagues showed them different aspects of a workday, shared presentations and offered insider views of projects in progress. ACU intentionally offers a general Engineering degree so that its students will receive a well-rounded undergraduate education in engineering as a whole, with the flexibility to take courses in specific fields. Pagers were able to speak to electrical, mechanical, industrial and civil engineering.
Thanks go to Page engineers Tyler Becknell, Chris Luz, Jelani Rainey and Jacob Stieb for their time!