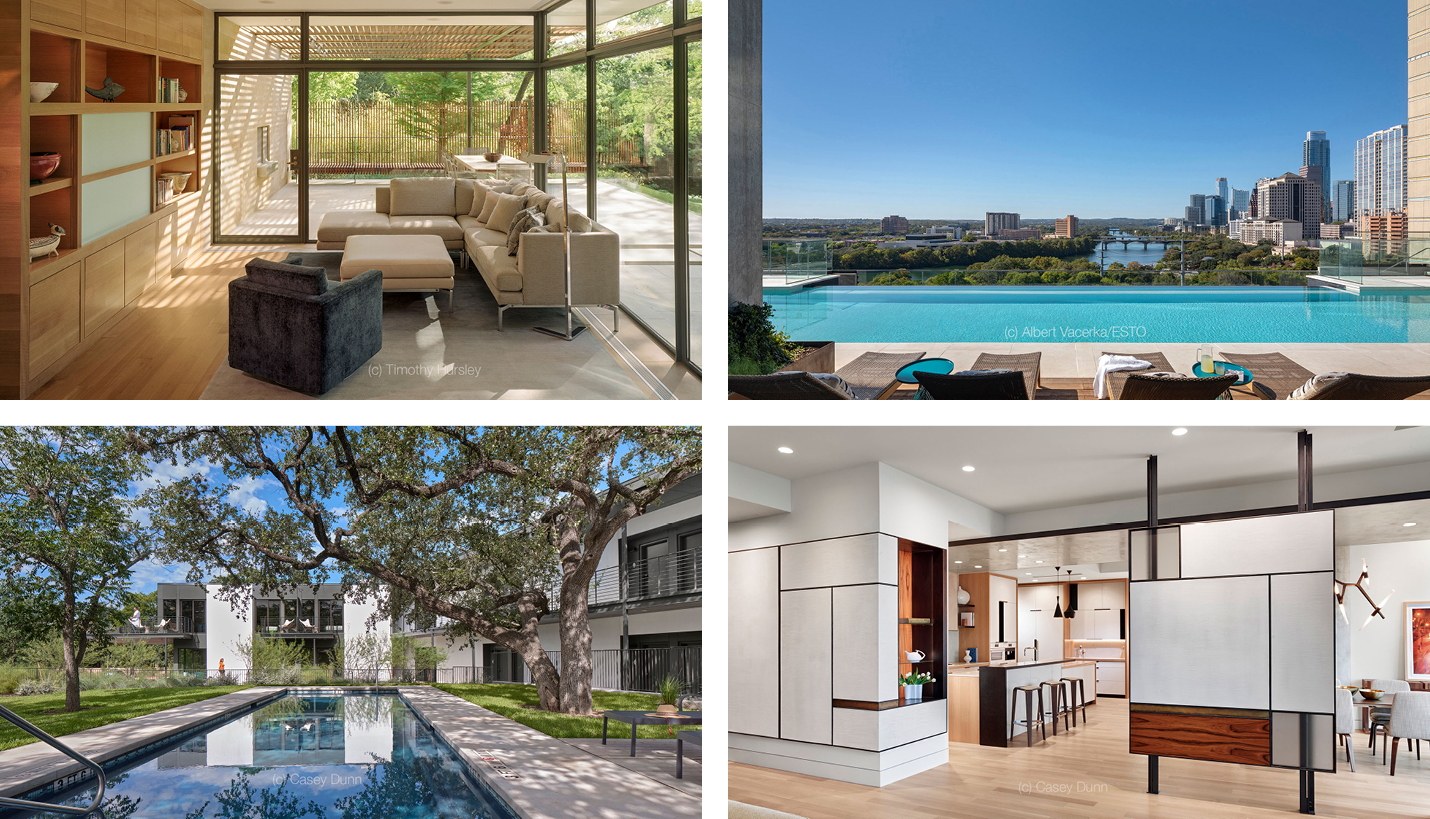 The Great Indoors: Zoom Virtual Backgrounds
After weeks cooped up at home, who's craving a change of scenery?! Since we can't offer that, we're sharing the next best thing. Here are some of our favorite photos from Page's recent residential and hospitality projects formatted especially for Zoom!
Next time you're attending a meeting or joining friends for a virtual cocktail hour, set yourself up in our stunning W Residence penthouse in downtown Austin or poolside at nearby 70 Rainey, the new tower overlooking Lady Bird Lake that we designed from the ground up.
If you prefer a more private space, try the lounge in our Turtle Creek House in Dallas. Finally, if you long for time in nature, why not find a seat under live oak trees at the Ruby Hotel, a renovated midcentury house turned boutique hotel in Round Rock, Texas?
Just click on the Resource links to download these images for Zoom. We hope these beautiful spaces will put a smile on your face, bring good design to your next meeting, and save you from tidying up your work-from-home space!
Photography credits:
House on Turtle Creek by Timothy Hursley
70 Rainey by Albert Vecerka, ESTO Photographics
The W Residences by Casey Dunn Photography
The Ruby Hotel by Casey Dunn Photography