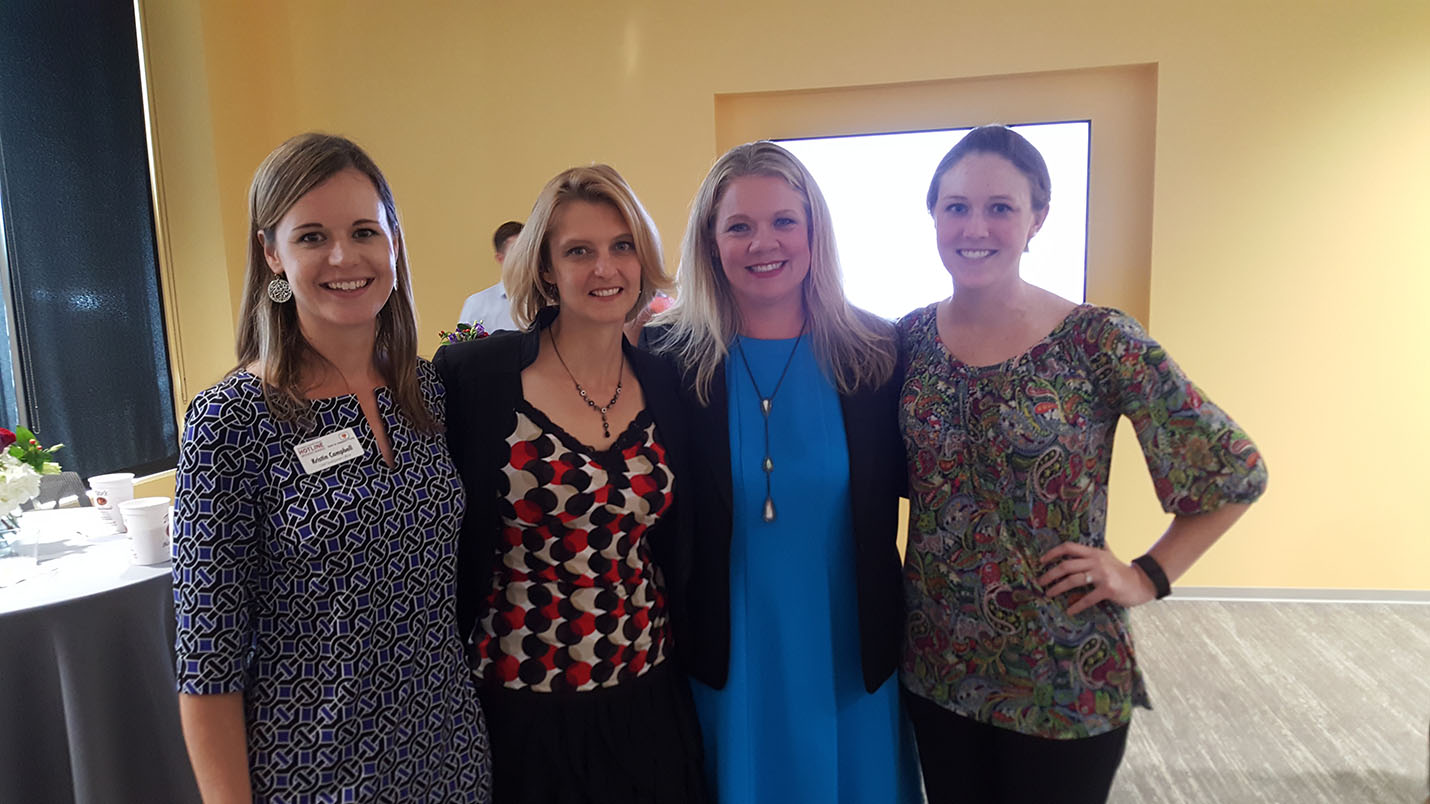 The National Domestic Violence Hotline Celebrates Its New Space
Last month, the National Domestic Violence Hotline (The Hotline) opened its new home with an evening with friends, donors and stakeholders. Page Associate Principal Jen Bussinger and Designer Katie Badiyan both attended, providing valuable insight about our design as visitors walked through the new headquarters.
The Hotline provides lifesaving support, resources and hope to victims and survivors of domestic violence 24 hours a day, 365 days a year. In 1996, The Hotline's headquarters opened in Austin. It supports victims and survivors from across the country, speaking to them over the phone as well as via text and a chat service. The evening of the grand opening, Chief Executive Officer Katie Ray-Jones noted that the organization answered its four millionth contact in June.
Page's design for The Hotline's new home provides invaluable space for mental and physical comfort for those working to answer the calls. Staff members are able to walk while they speak to victims and survivors; difficult conversations can occur in designated private areas facing a grove of trees. Outlets for staff members to recharge, decompress and relieve stress include the sun-light-flooded break room, two intension spaces for people to leave thoughts or prayers, wellness rooms inspired by meditation rooms and a gym with showers.
The Link Screen and Empowerment Wall both provide inspiration for all when entering the building. The screen, a modular wall of woven interlocking blocks, is an important symbol of the linkage The Hotline provides between community resources and victims of domestic violence. Light fixtures and related light patterns continue the beauty and importance of this theme.