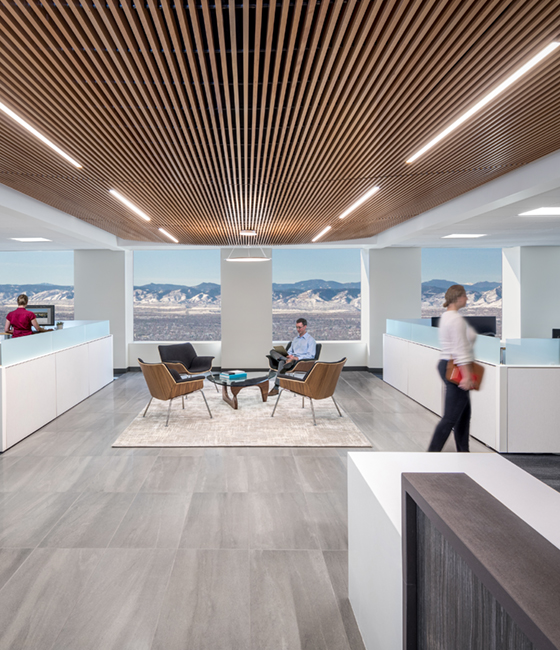 Office Culture
Of course we sell services, but our most valuable resource is our people. Our people are well-qualified, creative, experienced, and internationally diversified. Our capacity to recruit great talent revolves around the appeal of our people, so the process is self-perpetuating.
We've created a large and diverse portfolio of buildings and places — work that speaks for itself. Collectively, it reflects a commitment to visionary design, a record of innovation and fresh ideas, and a demonstrated success with complex projects. Our people are known for well-researched, program-driven solutions aided by integrated multidisciplinary expertise and a strategic mindset. We bring global thinking to bear on projects that build communities. We are a firm with a proud heritage that has benefited through the years from entrepreneurial skills and proven success in cultivating new generations of leadership.
In 2008, Page expanded to the west. Today, the Denver office is a significant participant in the Rocky Mountain region design scene with strong local leadership, expertise and projects underway that span multiple market sectors including academic, aviation, civic, corporate commercial, government, healthcare, housing, hospitality and science + technology.
Career Opportunities in Denver
Page is an EOE/AA/VET/IWD employer and subscribes to E-Verify.
To see job openings in our Denver office, visit our Careers page
Contact
370 17th Street 56th Floor
Denver, CO
303.595.0491
fax: 303.595.0282
den@pagethink.com
Map & Directions
View Map
Visitors to the Denver office may park on the ground level of the Republic Plaza building. Vehicular access is from Court Street, just east of the 16th Street Mall.

Alternatively, there is a nearby parking garage at the northwest corner of Tremont Street and 15th Street and on-street parking is available as well.

Visitors who park in the Republic Plaza Tower should take the parking garage elevator to the lobby, then transfer to the next set of elevators that go to the 53rd floor. A final transfer to another elevator will grant access to the 56th floor.
Other Locations
Publications + News
Message from Page
Healthcare Implications of COVID-19 For Patients and Family
Healthcare Facility Implications of COVID-19
Where's Page? Find Us at These Events
The Day The Climate Changed
Cartography, Part III - Denver
Recognition of Contributions to Respective Professions
Building Forward: Meals on Wheels
FIRMSPACE Denver Celebrates Grand Opening
Strengthening The Friendly Skies
Celebrating Earth Day
Everyone Is Included: Celebrating Diversity in Architecture
How Does Your Workplace Celebrate Thanksgiving?
Denver Design Community Supports Hope House
Page Is A Top 20 Green Buildings Design Firm
Pagers In The Community - 3Q 2016
Keys to Success: Planning & Managing Anything
Expanding the Meaning of Leadership
Page Observes, 2016
Page Welcomes New Denver Office Leader
Planning and Urban Design Definitions
AGC Kansas Honors Shocker Hall Student Life Complex
Page Observes, 2015
Halloween at Page!
This Is Page
Step One in Developing a New Medical Facility
Color and Nature
Meet Derrick Powers
Meet Mackenzie Manson
Active Design
Think Forward