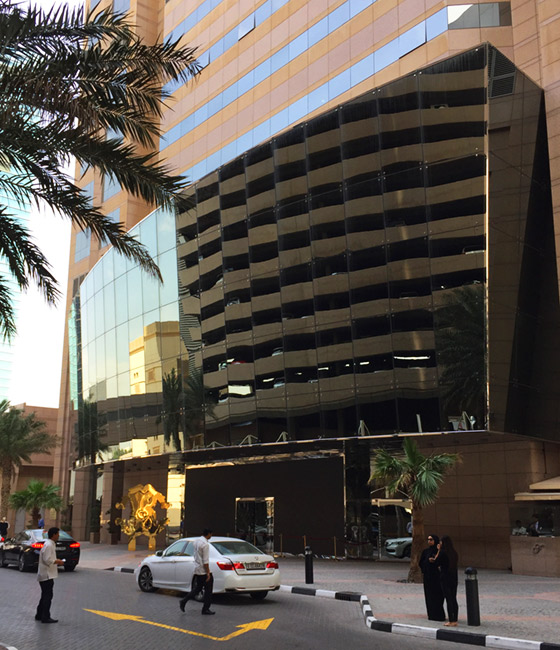 Office Culture
Of course we sell services, but our most valuable resource is our people. Our people are well-qualified, creative, experienced, and internationally diversified. Our capacity to recruit great talent revolves around the appeal of our people, so the process is self-perpetuating.
We've created a large and diverse portfolio of buildings and places — work that speaks for itself. Collectively, it reflects a commitment to visionary design, a record of innovation and fresh ideas, and a demonstrated success with complex projects. Our people are known for well-researched, program-driven solutions aided by integrated multidisciplinary expertise and a strategic mindset. We bring global thinking to bear on projects that build communities. We are a firm with a proud heritage that has benefited through the years from entrepreneurial skills and proven success in cultivating new generations of leadership.
Page has an extensive portfolio of international award-winning projects, particularly in the Middle East and Africa. Our resources and full suite of architecture, engineering and consulting services are fully integrated regardless of geography. We have consistently been ranked the number one firm practicing in Africa by the annual World Architecture 100, a survey sponsored by Building Design Magazine that showcases the largest 100 architecture firms in the world.
Our expertise in the Middle East and Africa includes large, complex mission critical facilities for the United States Department of State, transformative urban developments for international housing and hospitality developers and significant design, planning and building efforts for institutional clients.
Our academic team has completed various projects in the region including an energy and research laboratory for a prestigious university in Dhahran, Saudi Arabia. Page also provided programing and design services for three colleges, a faculty club and a prayer center, as well as associated campus infrastructure for another university campus in Kuwait City, Kuwait.
Other services include branding, graphics and wayfinding, which we provided for Dubai's Business Bay District, an 80 million-square-foot business, commercial and residential district located in the heart of the city, along its primary waterway.
Page has designed luxury hospitality and mixed-use projects in Accra, Ghana, led the way for Qatar's expansion of its healthcare services with a well implemented master plan, and followed up with the SANG Al Hasa Hospital, a 500-bed hospital with housing for 5,000.
The firm is also committed to expanding its unparalleled heritage of public architecture, which includes more than 25 new U.S. diplomatic compounds around the globe. Page has delivered more than 11 LEED-certified U.S. embassy or consular compounds in Africa, including LEED Gold certified facilities in Morocco and Nigeria.
Page is proud of its work around the world in Asia, Latin America and other regions, both as prime architect and in collaboration with other firms. We continue to explore possibilities for future growth in all aspects from geography to value chain services.
Career Opportunities in Dubai
Page is an EOE/AA/VET/IWD employer and subscribes to E-Verify.
To see job openings in our Dubai office, visit our Careers page
Contact
508 Office, Fairmont Dubai Sheik Zayed Road, P.O.Box 119683
Dubai, UAE
+971 4 311 6847
fax: +971 4 332 8810
mena@pagethink.com
Map & Directions
Other Locations
Publications + News