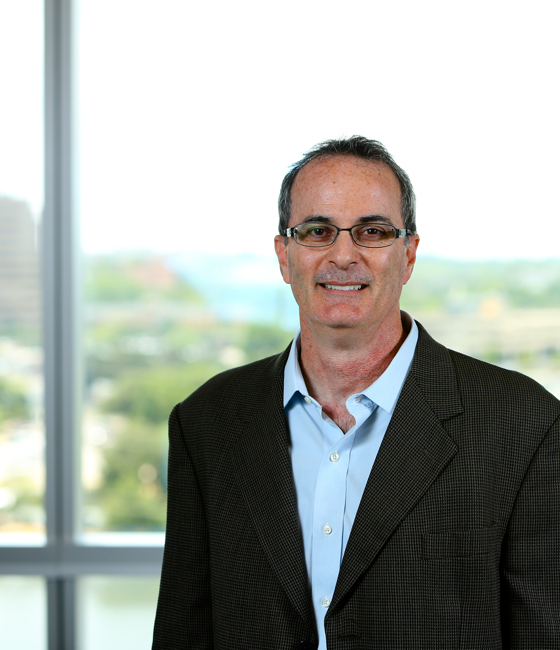 Alan Lampert
AIA, NCARB
Senior Associate / Senior Project Manager
Biography
Alan W. Lampert is a skilled project manager and technical architect who enjoys leading project teams and coordinating design consultants through construction documents and construction administration. Well-organized and adept at keeping his projects on schedule, Alan's professional experience extends to code reviews, agency coordination, conditional building analysis, specifications, and cost estimating.

Overall, Alan applies his creativity and personal commitment to any job he's assigned. "I'm kind of a utility player that can be put into the game in almost any circumstance, blending in when appropriate but also ready to jump into the fray," he explains. "I like being involved in all project phases, from winning the project to closing out construction and client follow up. Although I am not typically involved in creating the big picture design idea, I really enjoy working with our designers and helping translate their efforts into the final/built product. Collaboration is a major key to a successful project."
Alan's collaborative approach is not limited to his work. "The main reason that we moved back to Austin is the sense of community and the friendships that we have made here," he says. "I rally for neighborhood issues and keep close tabs on local development and planning issues. My wife and I were heavily involved in planning bicycle routes through our neighborhood, not because we are avid cyclists but because we were concerned over the planning and aesthetics."
Alan's extensive expertise with the public sector includes defense, civic, and education projects, in addition to private development and major sports facilities. He has also garnered significant field experience coordinating with contractors, clients, and design consultants.
Among his favorite projects in his Page portfolio is the TxDOT Research and Technology Center. "I enjoyed working with that particular client and being involved from concept through completion," he says, adding, "I also enjoyed working on the BAC Greenfield Data Center, primarily because this was a very demanding project that kept me on my toes and on which we were able to shine."
As project architect for the TxDOT Research and Technology Center, Alan was involved with initial programming, schematic design, construction documents, and construction administration. The 67,000-square-foot facility is equipped for testing asphalt, concrete, steel, and other materials typically used in highway construction. The project includes a central utility core.
Alan received his Bachelor of Science in Design from the Arizona State University School of Architecture. He is registered to practice architecture in Arizona, Kentucky, South Carolina, and Texas. He holds affiliations with the American Institute of Architects and the National Council of Architectural Registration Boards, and is a board member of the Columbia Design League.
Representative Projects
Publications & News