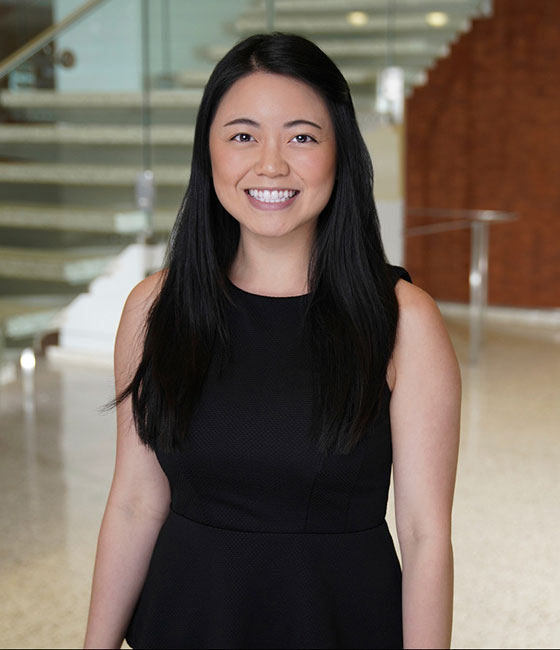 Anh Nguyen
RID, NCIDQ
Interior Designer
Biography
Ever since Anh was nine years old, she knew she wanted to work in the field of architecture. In college, she sought out an internship at an Italian design firm in Shanghai, China that allowed her to also enjoy her love of travel. She found that experience of being part of a cultural mix, halfway across the world, was invaluable.

After graduation, she headed to Dallas to start her career. Her first job at an interior design firm taught her the fundamentals of design and documentation in the working environment and how to collaborate with various groups of people. She also got a taste of the world of retail rollout, branding and designing dining halls at universities.

When asked about her career aspirations, Anh explains, "Being a well-rounded designer is something that I strive to be, which will forever be a process as design evolves and morphs into something different and new. I look forward to this journey and what this path has in store for me."

She earned her Masters in Interior Architecture and Product Design at Kansas State University and is a registered interior designer.