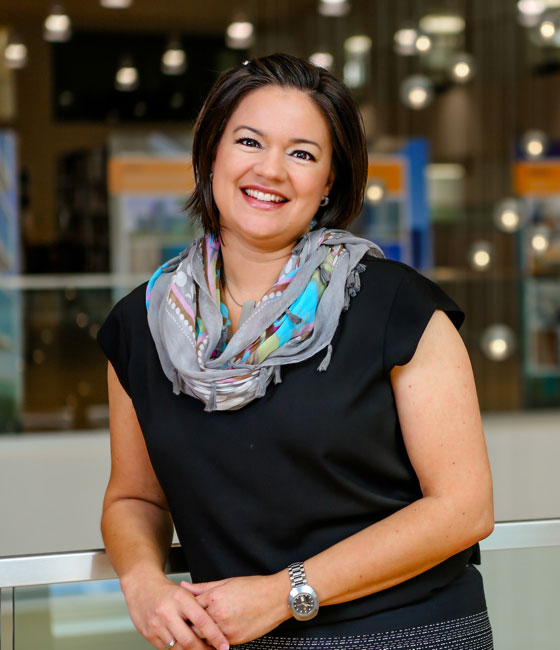 Annelie Persson Call
AIA, RIBA, LEED AP, CDT
Associate Principal
Biography
Annelie Persson Call grew up in Scandinavia and Europe which fueled curiosity and appreciation for different cultures and backgrounds. Studies in Tanzania as well as projects in East Asia contributed to an even broader world view that has proven to be important to her professional pursuits as an architect.

Collaborative by nature, and as a result of her extensive national and international professional career, Annelie brings dedication to listening to clients, analyzing and understanding challenges and responding with creative solutions.

Her infectious enthusiasm extends to her professional career at Page where, as design architect, she participates in all project phases from programming and design through construction. Her specialty is exterior architecture and building envelope design which she implements across a wide range of project types including educational, healthcare, hospitality, residential and corporate office buildings.
Annelie's compassion gives her an exceptionally optimistic perspective and an enthusiastic approach to a life that has brought her many wonderful experiences. For many years she taught sailing to disabled children who typically spent their days strapped into a wheelchair. She showed them a new freedom of movement: how to glide across the water on a boat powered by just the wind. "That was one of the best things in life I have ever done. Not only did I get to share my passion for sailing but I was able to give them the opportunity to do something they never thought they could do," she says. "I will never forget their excitement and the smiles on their faces!"
Annelie received her Masters of Architecture from the Lund Institute of Technology at Lund University in Lund, Sweden. She received additional training through the International Exchange Program at the University of Texas at Arlington School of Architecture and International Project Studies at NASA Headquarters - Houston, Texas and Tanzania, Africa.
She is an active member of the American Institute of Architects, the Royal Institute of British Architects (RIBA) and the Swedish Association of Architects (SAR: Svenska Arkitekters Riksförbund). Certified as a LEED Accredited Professional, she also holds a certificate from the Construction Specifications Institute as a Construction Documents Technologist (CDT).
Representative Projects
Publications & News