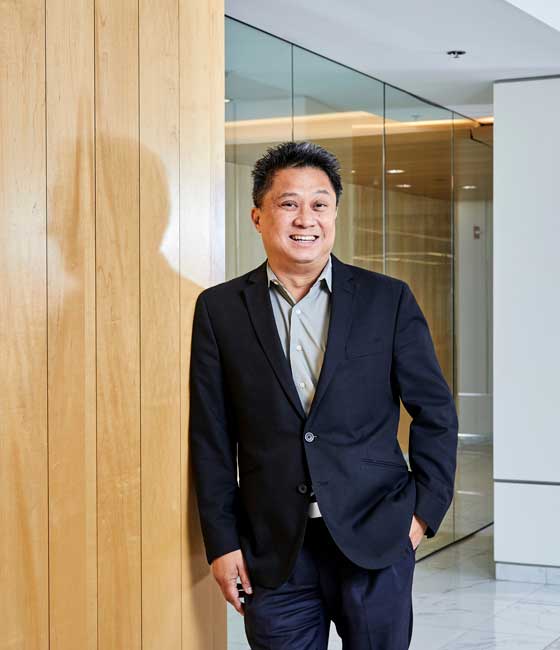 Anthony Alafriz
AIA
Principal
Biography
Anthony Alafriz has assumed many different roles in his long career with Page, beginning with management of computer operations in the Washington, DC, office when he was one of only four employees. Two decades later, with many more personnel on board to attend to the office's increased workload, Anthony now focuses on specialized security measures for U.S. embassy compounds being designed for locations around the globe.

He's also involved in architectural programming, conceptual design, construction documentation, and construction administration for a wide range of project types for both domestic and international clients. As versatile as he is capable, Anthony's exceptional commitment to the task at hand earned him the nickname "Action A" from his office colleagues because they know he would always see a job through to its successful completion. "They hand it to me and I get it done," he says, "This is probably what got me to where I am right now."

Typically serving as a liaison between the project manager and project architect, Anthony's current tasks include client interface and providing technical expertise on confidential portions of government projects. His collaborative style of working has helped contribute to the ongoing success of the firm's federal and international projects. His responsibilities encompass all aspects of project delivery, from design through construction documentation, for the design/build projects requiring fast-track schedules.
Those include a 10-acre master plan for the U.S. Embassy Complex in Khartoum, Sudan, including a chancery office building and several support facilities; multiple buildings at the U.S. Embassy Complex in Managua, Nicaragua, budgeted for a total of $93.9 million; and a $77.1 million design/build project for several structures at the U.S. Embassy Complex in Phnom Penh, Cambodia.
Among the office/mixed-use projects in Anthony's portfolio are the whole-block development of the 220,000-square-foot Navy League of the United States Headquarters Office Building in Arlington, Virginia, which was designed to LEED Silver standards; a six-building complex at the Westfields International Corporate Center at Dulles in Chantilly, Virginia; and an interior design project requiring the incorporation of heavy security measures for offices of In-Q-Tel, a high-security telecommunications company in Arlington, Virginia.
In addition, Anthony was part of Page project teams for the NATO Medical Treatment Facility in Aviano, Italy, which meets Seismic Zone 3 structural requirements; the planning, programming, and schematic design for renovation of the National Naval Medical Center Birthing Center in Bethesda, Maryland; and improvements at George Mason University in Prince William County, Virginia, which included a 200,000-square-foot facility programmed for technology-rich classrooms and teaching labs, and also created an architectural gateway element to unify the new academic campus.
Anthony earned his Bachelor of Architecture from the University of Santo Tomas in Manila, Philippines.
Representative Projects
Awards
1201 F Street, NW, Office Building, Washington, DC 2003
TOBY Award (The Apartment and Office Building Association of Metropolitan Washington)
Publications & News