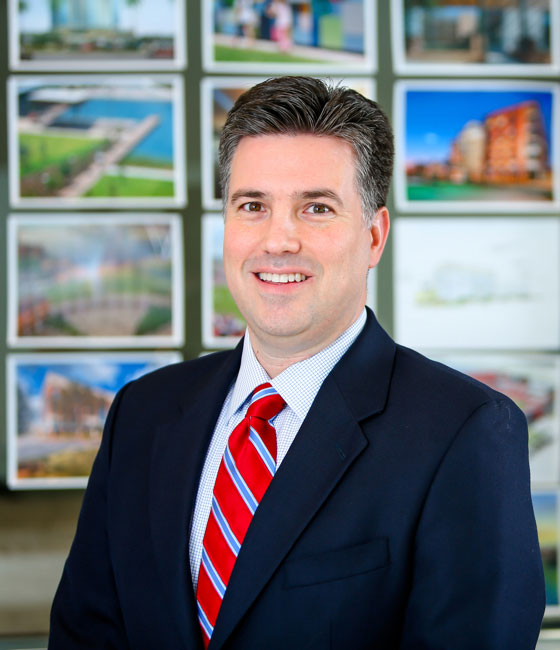 Anthony P. Wright
AIA, LEED AP, CDT
Senior Associate / Strategic Consultant
Biography
"Each of us is carving a stone, erecting a column, or cutting a piece of stained glass in the construction of something much bigger than ourselves." This quote by Canadian stateswoman Adrienne Clarkson is a favorite of Page Senior Associate Anthony Wright's; and it reflects his desire to impact the world around him through his work in architecture as well as his community.

As a programmer/planner for the Page Strategic Consulting team, Anthony's job involves helping clients identify their needs and envision solutions in a built environment. He enjoys collaboration with his colleagues, and he likes the fact that all projects at Page involve a collaborative effort. "[It] reinforces the idea that the whole is greater than the sum of its parts" he explains. He goes on to add, "A successful project needs to be comprised of the best efforts and ideas of the stakeholders; without the stakeholders' buy-in, the project's chances of success are diminished greatly."

Anthony recalls a favorite project, the Houston Field Office of the FBI, for its complexity, challenges, and ultimately satisfying outcome. Planning for the project was frustrating at the start because multiple parties were involved in the initial discussions and security concerns prevented direct answers to the Page team's questions.
"Each party would provide part of the answer, and [our] job was to combine the various pieces into a complete picture of the project need," Anthony explains. The project became very rewarding when the puzzle finally came together and the project's requirements were successfully defined.
In his spare time, Anthony commits to bettering his community by volunteering at the AIDS Foundation Houston by staffing the food pantry. He also volunteers at the Houston SPCA where he teaches dog training classes. He derives great satisfaction from helping populations in need. Anthony also enjoys running, reading and racquetball.
Representative Projects
Publications & News