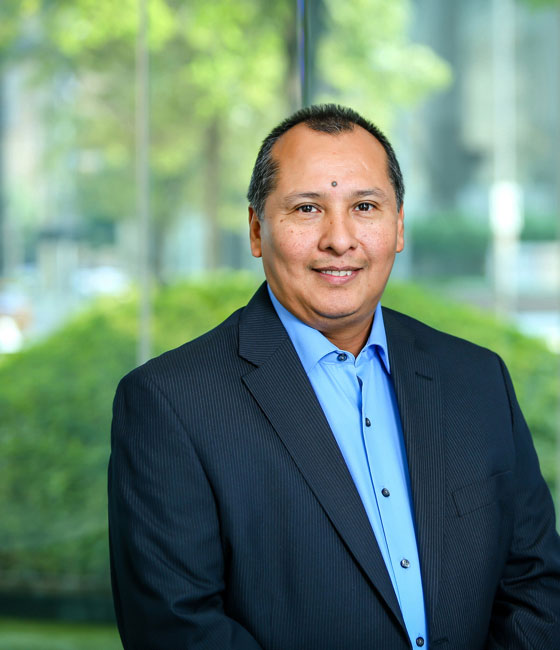 Aristeo Vidal
M. Arch.
Associate Principal / Project Manager
Biography
After completing graduate school with an emphasis on urban planning, Aristeo began his journey in the Architecture profession. This includes working on national and international building programs, major convention and exhibition halls, religious centers, K-12 education, university projects and healthcare.

Aristeo explains, "There are many fulfilling moments that come with this profession. Education and healthcare are the most rewarding. Seeing students' test scores improve after they move into their new facility and knowing that the environment that we created played a major role in this is extremely rewarding. Creating a hospital where healing occurs reminds me of the important role we have in society. We make a difference".

Taking a design idea, organizing/ guiding our teams through collaboration, problem solving and documentation are just a few of Aristeo's talents. "I enjoy the teaching aspect of our profession. Building the next generation of design professionals is important to me. I take great pride in knowing that I had a direct impact in helping build my team professionally. I enjoy it when my younger team members and former peers seek me out to thank me for the difference I made in their career. Besides, it's nice being invited to all their weddings."

Aristeo also has vast experience in construction administration. He has led Page's construction administration on many major fast track projects. Coordinating between the construction team while the interiors part of a project is being designed takes the highest level of collaboration.

He concludes, "I love seeing a project come out of the ground and being there all through its construction and the collaboration it takes to make sure it is built right. I enjoy seeing the sunrise on the jobsite. This experience has inspired me to take on a new hobby, photography".
Representative Projects
Publications & News