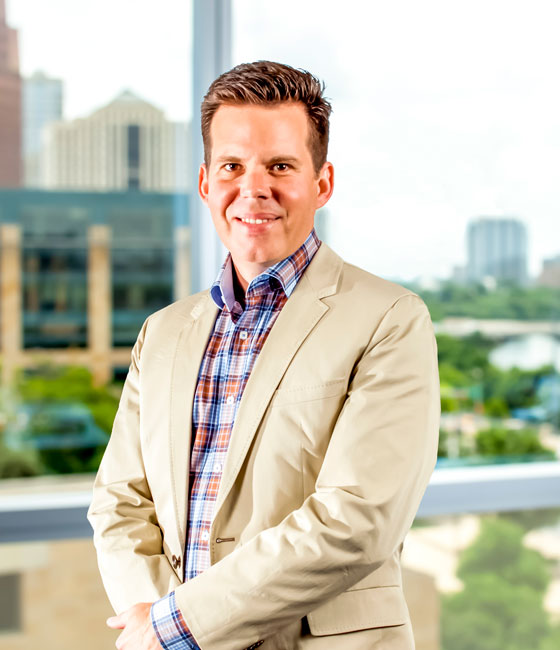 Bill Huie
RA
Senior Associate / Architect
Biography
As a project manager, Bill leads design teams in realizing a wide range of project types, scales and programs, from relatively small civic and institutional buildings to downtown towers, large office buildings and academic campus facilities.

Bill came to architecture after seven years practicing law, representing highly regulated health care clients such as specialty care providers and food, drug and medical device firms in administrative litigation, licensing and approvals. His background in navigating complex institutional, corporate and governmental processes and participating in projects involving a wide range of stakeholders, often with competing interests, was surprisingly apt training for managing the delivery of sophisticated architectural projects.

Making a positive and lasting impact on the built world is the most satisfying aspect of his architectural practice. "At Page, the sincere commitment to improving lives and communities through design provides lots of opportunities to contribute to those goals," says Bill. When not on a job site or in a project meeting, you might find Bill riding his bike or walking the dogs with his family.
Representative Projects
Publications & News