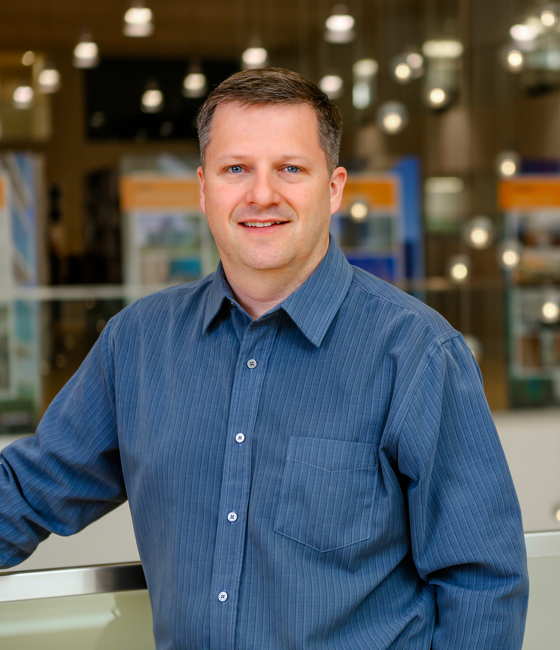 Brad Cheshire
PE
Principal / Structural Engineering Director
Biography
As Director of the Structural Engineering Department for Page, Brad Cheshire is responsible for every phase of the structural design process for all the firm's projects. He has extensive experience in analyzing complex structures for a wide range of project types, including facilities for commercial, industrial, manufacturing, advanced technology, institutional, and healthcare clients. His engineering experience also encompasses structures constructed of concrete, steel, wood, and masonry systems, as well as designing for high-load conditions.

Brad emphasizes teamwork in his approach to all projects. "Collaboration is in my mind the primary reason my department exists at Page," he says. "We have the opportunity to achieve collaboration on projects in ways that simply are not feasible with outside consultants."

Among his many projects with Page, his favorite so far is the Texas Instruments Richardson Fab. "This was the most well-organized project that I have worked on at Page. We had a super team architecturally at all levels and very dedicated focus from all engineering disciplines," Brad says. "This was also a very complex and challenging project that was a pioneer in the LEED movement."

Also known as Texas Instruments RFAB, the 1.1 million-square-foot, state-of-the-art complex became the first wafer fabrication facility to receive a LEED designation when its two buildings achieved Gold LEED. Brad's team constantly explored innovative concepts for the project, testing and re-testing to conserve natural resources and energy throughout the design, construction, and occupancy phases.
His other projects for Page include the Women's Services Building at Harris Methodist Hospital in Bedford, Texas, a three-story structure of concrete and steel that tied into four existing structures, requiring analysis of those existing structure to verify resistance to new loads; a corporate office building and distribution center for Kubota Tractor Corporation in Fort Worth that used concrete, steel, and masonry for an extremely efficient structural system with tilt-up, load-bearing concrete walls supporting a bar joist/joist girder roof; a 1,778,000-square-foot semiconductor facility in Eumsung, Korea, comprising two 9,621m2 waffle slabs and 75m clear-span roof trusses for two wafer fabrication facilities located in a high-risk seismic zone, along with two support buildings, an administration facility, and a central utility building; and master facility planning for seven existing hospitals representing a total of 1,625,350 square feet on the main campus of Hamad Medical Corporation in Doha, Qatar.
In addition to being licensed in 12 states to practice structural engineering, Brad is certified as a Search and Rescue Structures Specialist and currently serves with Texas Task Force 2. Brad undertook the special training so he could provide assistance to his community in the event of an emergency. "In the wake of the Murrah building bombing, the Bonfire collapse at Texas A&M, and 9/11, I have always had a strong desire to be in a position to help," he says. "I am now specially trained and equipped to do so, although I hope I will never be needed."
Brad earned his Bachelor of Science in Civil Engineering from Texas A&M University.
Representative Projects
Publications & News