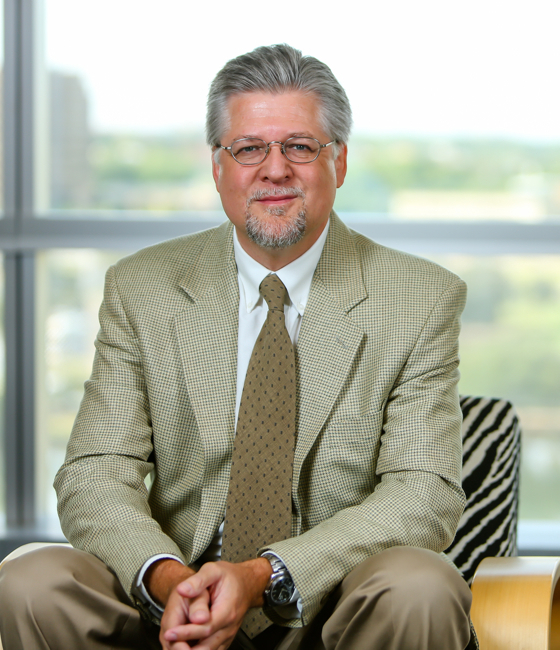 Bryan A. Haywood
RA, CEFPI
Associate Principal / Senior Project Manager
Biography
In 2000, architectural project manager Bryan Haywood moved his family to Austin to share and expand his knowledge in public education and industrial facility projects, which he had gained while working in Seattle and Minneapolis. He chose to work at Page because as a parent he was particularly impressed with the firm's extensive history with many of the area's public and private schools, as well as their work on civic projects such as the Austin Convention Center and Austin Bergstrom International Airport expansions.

His own work has become part of the city's culture through numerous Austin Independent School District projects, student housing, science and technology, and healthcare sector projects. His involvement on these complex projects has provided him with many of the organizational and management skills needed to meet these project's demanding programs and schedules, and has improved and refined his skill as an architect.
Bryan has been involved with almost every almost aspect of Page project delivery, but it was detailing and construction administration that gave him a deep appreciation of building technology and envelope system design. He has pursued these interests by participating in local and national seminars and conferences, and by developing many vital building envelope systems for numerous buildings, including complex mission critical projects.
He became licensed shortly after receiving his BA in Architecture from Louisiana Tech University. After graduation, Bryan joined the DLR Group, a firm that has collaborated with Page on a number of academic projects. Now that his children are grown, he devotes much of his free time to home improvement projects and reading genre fiction.
Representative Projects
Publications & News