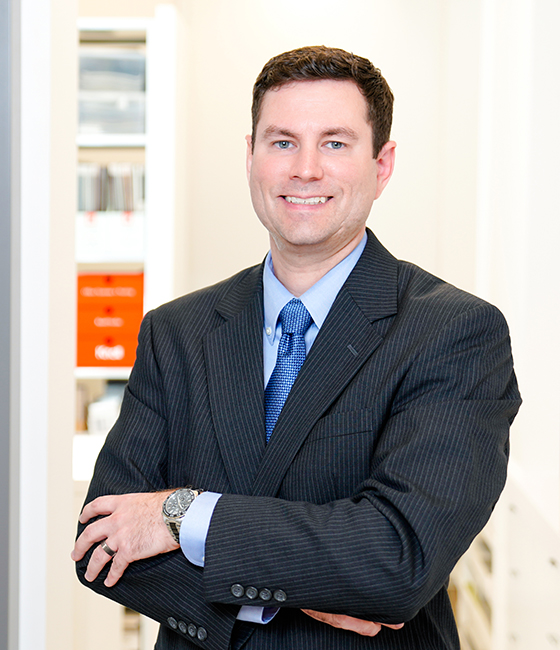 Chris Caillier
AIA, NCARB, LEED AP BD+C
Associate Principal / Project Manager
Biography
When Chris Caillier begins working on an architectural project, he considers how to make it as timeless as possible to offer a lasting experience for generations of users. Now in his second decade of architectural project experience, he has used his strong planning skills to lead designs for many complex healthcare projects around the world that will likely stand the test of time. Currently, Chris leads significant government and military medical projects at Page for the Defense Health Agency, Army, Navy, and Air Force.

He particularly enjoys projects that require attention to detail. While large, ground-up healthcare facilities generally can be challenging, their renovations require unique and precise solutions. Chris has experience directing projects within existing hospitals, successfully creating new, dedicated spaces ranging from medical and dental clinics to emergency departments and state-of-the-art integrated operating rooms. He understands the complexities of adapting space within existing hospitals to meet the needs of facility growth, new departments and the ever-changing development of new technologies.
One project with which Chris was especially pleased was the Surgical Suite and Oncology Clinic Buildout at the Houston Methodist Outpatient Center. While it was complicated by the mix of new construction and renovation, it allowed his team to design experiential spaces to comfort patients and their families during during a life-changing surgical procedure or their visit to the Oncology Clinic. Every decision on the project was driven by the goal of ensuring the collective health and well-being of visitors, patients, and clinicians.
Part of what makes Chris excel at – and appreciate – his career are two traits he developed working sweltering summers on a family ranch in Texas, problem-solving and persistence. Prior to joining Page, he was employed by the Air Force Center for Engineering and the Environment (now AFCEC), which gave him the needed understanding of military design and construction methodology to lead his current Page projects.
Chris received his Masters of Architecture from The University of Texas at San Antonio (UTSA) College of Architecture where he was awarded the Henry Adams Certificate, given by the American Institute of Architects to the second top-ranking student in each accredited program. Outside the office, he volunteers his skills at Habitat for Humanity and enjoys cheering for all Aggie Sports teams from his alma mater, Texas A&M University.