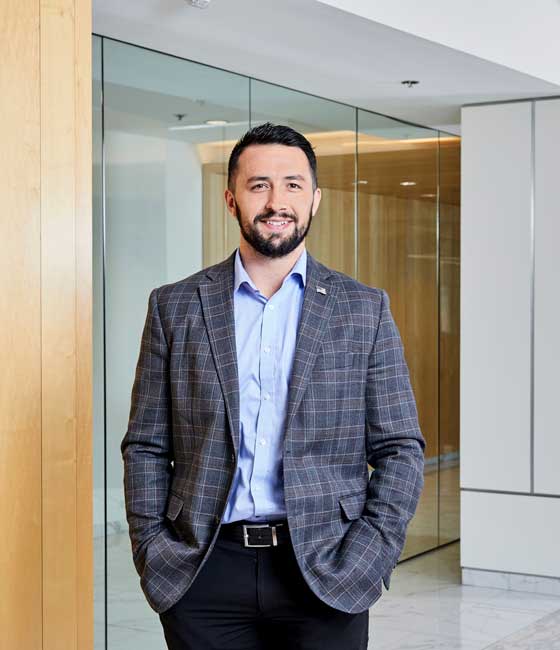 Clayton Bourassa
Associate / Electrical Designer
Biography
Clayton Bourassa knows that poor quality of work in his field can injure or even result in fatalities. He has seen enough frightening examples of electrical faults and accidents firsthand to develop heightened situational awareness in his day-to-day activities, even in tasks such as design review. However, he considers that a valuable work trait, not only for clients but for project end-users as well.

This perspective suited him well for a recent project assessment in the Democratic Republic of the Congo. He had to work with a different power generation system, identify faults, deficiencies, and recommend a prescriptive action to improve building longevity.

Clayton explains his professional meaning of commitment as, "ensuring that the job will be done well, on time, under budget", which fosters a better relationship with clients. He sees collaboration as a derivative of commitment since the former is required to successfully complete the large, complex projects on which Page works.
He considers himself a very positive person with an ability to remain focused on goals. Clayton likes to quote first General, then President of the United States, Dwight D. Eisenhower who said, "Pessimism never won any battle." That's certainly true of some of his preferred hobbies from rock climbing to playing the piano.
Prior to joining Page, Clayton worked for several firms, ranging from electrical engineering to multidisciplinary design firms. He lives in the Washington DC metro area.