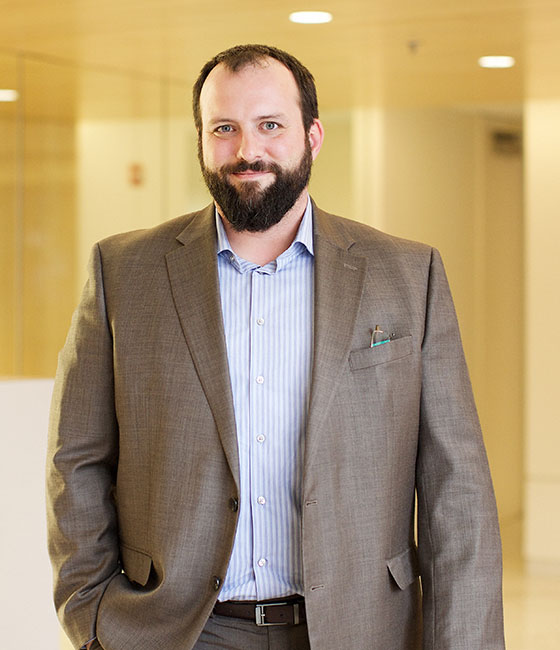 Clifton Johnson
Associate Principal / Senior Designer
Biography
At the age of 12, Cliff Johnson began building stages for concerts and other functions, which informed his desire to become involved in the design-build process. Today, as a Senior Project Designer in the Washington DC office of Page, he has been an active participant in an extremely successful and long-term, award-winning industry collaboration between Page and contractor BL Harbert International. This has led to his placement on teams responsible for projects around the world from Vietnam to Khartoum to South Africa.

Early in his career, Cliff spent a great deal of time on commercial and highrise projects, and this experience has served him well in developing durable designs in other countries that can withstand a variety of elements. For example, he quickly realized that learning from other disciplines on project teams is probably the most important value a designer can possess as this knowledge can make project execution potentially more facile for all involved.
Closer to home, Cliff has used his creative skills to benefit the community through service-oriented competitions such as CANstruction. Participating teams use cans of food to create attention-getting designs that raise awareness of hunger relief efforts in the community. The cans are then donated to local food banks. He and his son also also volunteer time together to local animal rescue organizations.
He received his Bachelor of Science in Architecture from The Catholic University of America in Washington DC.
Representative Projects
Publications & News