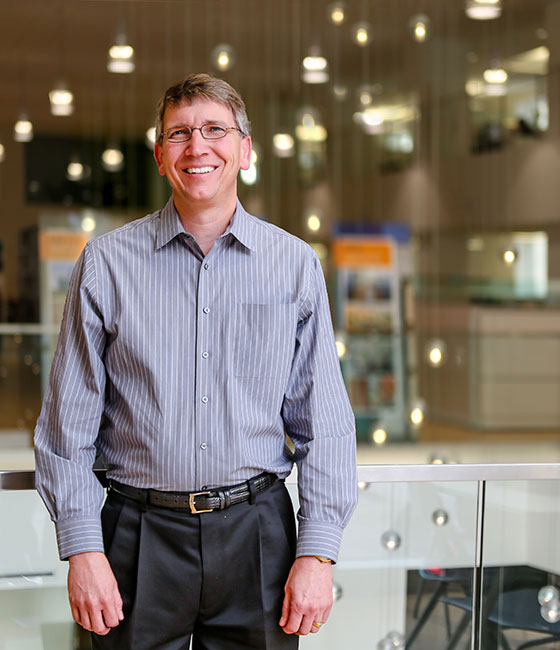 Dale Robinson
PE
Principal / MEP Engineering Director
Biography
Dale Robinson had a paper route while growing up in central Illinois. Making his pre-dawn rounds on freezing winter mornings before grade school, he learned about commitment to his clients and the satisfaction of accomplishing a difficult job. "I knew my customers had expectations," he says, "and I worked hard to make sure I met them."

During his long career with PageSoutherlandPage, Dale has enjoyed taking on challenging projects as part of a multidisciplinary team. He's collaborated with colleagues in the firm's Austin and Dallas offices on technically complex building projects for major semiconductor clients such as Intel, Micron and Texas Instruments.
The latter's RFAB in Richardson, Texas, particularly stands out for Dale as exceptional, since it was the first semiconductor fabrication facility to receive a LEED Gold rating from the U.S. Green Building Council.
Dale's focus is the design of electrical power and control systems for educational, healthcare, manufacturing and government clients. He has extensive experience in low- and medium-voltage power distribution, as well as knowledge of short-circuit analysis, load-flow analysis and electrical distribution system selection.
Dale has led electrical engineering teams for large healthcare projects such as Children's Medical Center at Legacy, Baylor Medical Center at Uptown, multiple projects for the Saint Francis Health System and the VA projects in Dallas and Fort Worth. His higher education portfolio includes the UTA Engineering Research Building and the UT Dallas Natural Science and Engineering Research Building.
Dale earned his Bachelor of Science in Electrical Engineering from Bradley University in Peoria, IL.
Representative Projects
Publications & News