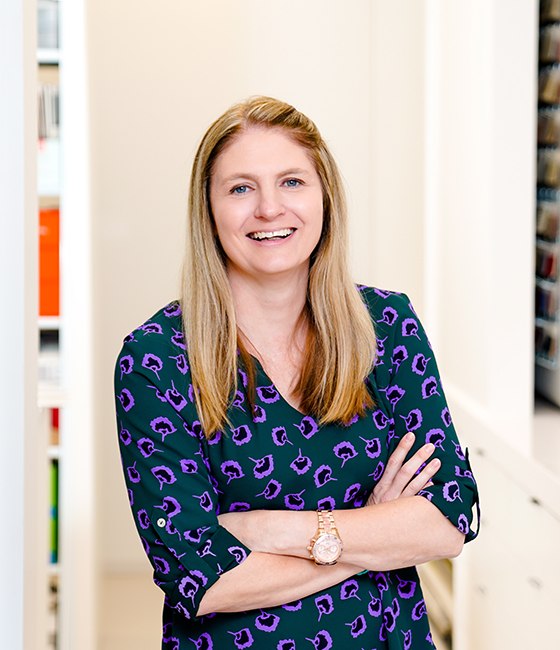 Dawn House
LEED AP BD+C, CDT
Associate Principal / Project Administrator
Biography
Dawn House grew up on a farm with her grandparents, so she knows a thing or two about hard work. "Sun up to sun down, seven days a week, no holidays," is how she describes life on the farm. Growing up amid the difficulties of an agricultural lifestyle profoundly influenced the person Dawn is today - and has also afforded her a few laughs at her "city boy" husband, who "did not realize that cows can bite".
Smart and undaunted by challenges, her work ethic gives her the ability to successfully adapt to any and every work situation she encounters. Despite not having a background in architecture before working at Page, Dawn's can-do attitude has made her an irreplaceable resource at the firm.
Dawn's favorite quote is by author Ayn Rand: "The question isn't who is going to let me; it's who is going to stop me." The quote fits her determined personality because she loves to push her limits. For example, Dawn considers her LEED AP certification one of her greatest accomplishments because she passed the grueling test even though she is not an architect or an engineer. "I wanted to prove to myself that I am learning while I am here," she explains; "I took the test to see if I could pass."
Dawn's favorite projects at work are those that teach her something new. She particularly enjoyed two recent healthcare projects at Page-- Su Clinica Brownsville and Houston Methodist West Hospital-- because she got to participate in every phase, visit job sites, and participate in punch lists. When asked about the Page values of commitment, creativity and collaboration, Dawn replies, "They should have added communication!" Since her job is to support project managers in ensuring projects run smoothly and efficiently, her work requires effective communication between coworkers, clients, owners, governing agencies and consultants inside and out of the office.
Dawn is a member of the Society for Design Administration. When not at work, she is involved with her children in 4H, the nation's largest youth development program, and is an active member of the PTO at the junior high and high school levels. In her free time, Dawn enjoys reading and math, even though her kids inform her these hobbies are "really nerdy."
Representative Projects
Publications & News