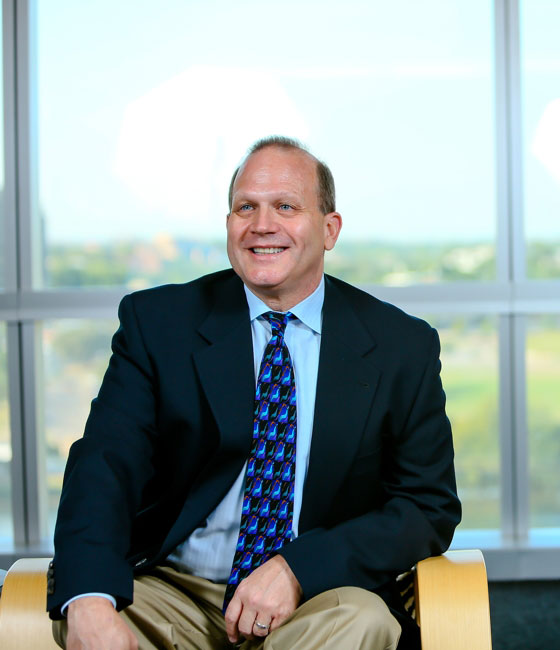 Denny Kumm
PE, LEED AP
Senior Associate / Senior Civil Engineer
Biography
Denny Kumm is an accomplished civil engineer with three decades of management experience helping clients reduce costs through optimization of resources in highly regulated environments. Regarded as an innovator by his professional peers, Denny methodically assesses strategic goals and efficiently manages the necessary processes to achieve those goals while staying within the project's budget.

In his work for Page, Denny leads the multidisciplinary firm's civil design teams in geo-environmental permitting, quality control, and construction for major land development projects. He has also served as a consultant on industrial and hazardous waste management at facilities nationwide for services such as environmental design and identification and remediation of environmental impacts.

Denny considers the firm's fundamental approach to the work of building as exemplifying the firm's core value of collaboration. "Page is faithful about getting all the stakeholders to provide feedback and about the need to address these inputs with a myriad of ideas from which to derive a 'best' solution," he adds.
Among his significant projects is the Southwest Downtown Infrastructure Improvements for the City of Round Rock, Texas. He performed complete infrastructure design permitting and construction management (dry utilities, water, wastewater, storm water conveyance, storm water quality and detention) plan, profile, section and detailed roadway design to support commercial land re-development.
The project reinvigorated 42 acres of the original community while maintaining its unique sense of place. "I have spearheaded this ongoing work starting with my first day on the job at Page in 2002," Denny says, "and people have been providing positive feedback since the first phase was completed. Building on past success is invigorating." Further work will seek to continue the same successful results throughout the city's historic district by responding to current needs and anticipating those of future users.
He has provided years of successful civil engineering design, planning, and project management on major improvements and new construction within rural and urban environments. His diverse engineering experience with public and private entities, and federal, state and local governmental agencies make the firm well suited to lead all phases of civil project development.
Denny earned his Bachelor of Science in Civil Engineering from the University of Texas at Austin. He received subsequent instruction in contract risk assessment and mitigation at Dames & Moore and management supervisory training at the University of Utah. Licensed as an engineer by the State of Texas, Denny also is a LEED Accredited Professional.
Representative Projects
Publications & News