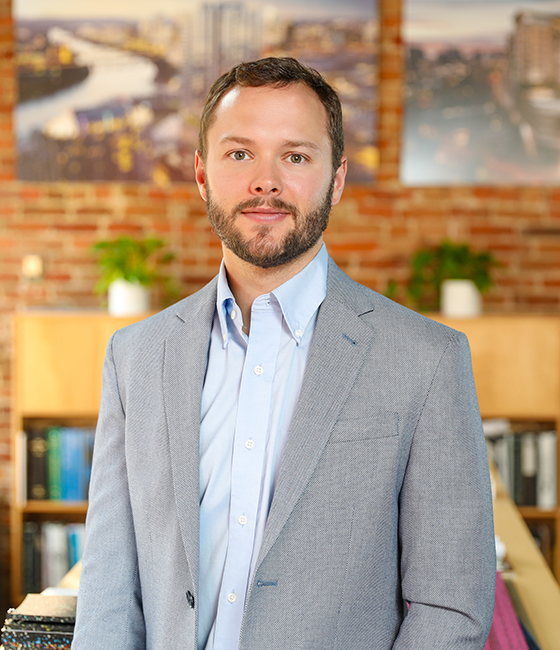 Drew LaBarge
Senior Associate / Senior Marketing Coordinator
Biography
As a marketing expert, Drew lends graphic design support to related firm-wide initiatives. During his tenure in the A/E/C industry, Drew has provided graphic design for internal and client efforts, produced signage and environmental graphic design, executed a firm-wide collateral rebrand, and led many successful project pursuits.
Previously, he spent years in graphic design and graphic production with much of that time focused in wide-format print houses. His background in production graphics lends itself to forethought and organization in processes that lead to dollars saved in the bottom line. Drew is able to utilize his business sense and creativity in a true left-brain / right-brain approach to marketing efforts, client interaction, design iteration, and product presentation. Regardless of the nature of the work, Drew strives for efficient, effective, creative solutions.
Drew holds undergraduate degrees focused on Art, Design, and Business from both the University of Denver and the Art Institute of Colorado. He is currently pursuing graduate education at the University of Colorado Denver's School of Business. Drew remains involved with the Art Institute through reviews of graduating student portfolios, serves on the board of AIGA Colorado and is a member of YPO Next Generation.