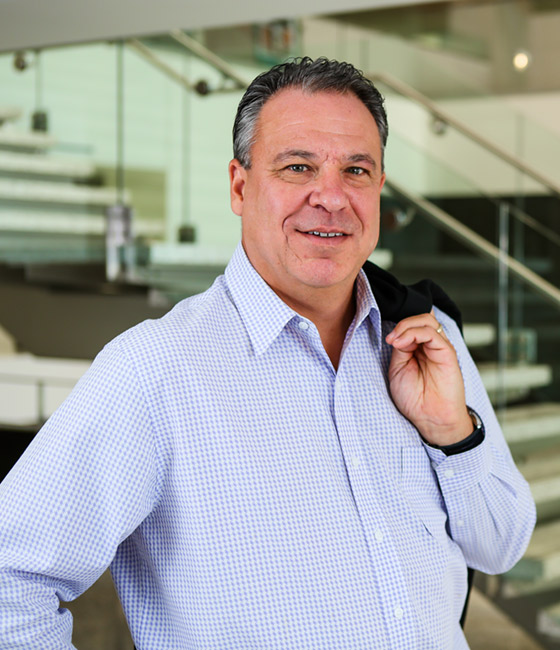 Eric R. Kuehmeier
AIA, LEED AP
Principal
Biography
Eric Kuehmeier has gained an abundance of specialized knowledge in an array of project types over his long career with Page, from healthcare and advanced technology to LEED certified buildings and research and development. On scores of complex projects, Eric has led multi-disciplinary teams working with aggressive design and construction schedules.

To meet a six-month deadline for designing the Texas Instruments RFAB facility in Richardson, Texas, Eric and his team lived on the job site. "It gives me great pleasure to say I was part of the project team," he says of the time when the team worked, ate and slept with "TI on the mind." At 1.2M square feet, that project was one of the largest ever designed by Page's Dallas office.

Eric's creativity and collaborative approach for clients like Texas Instruments has rewarded him with new insights into the value of fostering a cooperative atmosphere where every team member's voice is heard. His commitment to working with clients to exceed their expectations has been instrumental to the firm's continued long-standing relationship with Texas Instruments. That same level of dedication has garnered Eric a portfolio that includes other repeat clients such as Citi, Raytheon, Frito Lay, United Surgical Partners International, Kubota and Phoebe Putney Health System.

After earning his Bachelor of Environmental Design from Texas A&M University and interning with George Dahl's architectural studio, Eric joined Page in 1987 and has served the firm in numerous capacities – including architect, project leader and client manager.
Outside of his work, Eric volunteers with the nonprofit Hearts & Hammers by building and repairing homes for people in need. He also is proud to watch his older daughter pursue her business studies at the University of Texas and his younger daughter follow her passion for theater and photography.
"Work hard; play hard," are the words Eric lives by, because, "I like giving my maximum effort at work so I can enjoy my time with family and friends."
Representative Projects
Publications & News