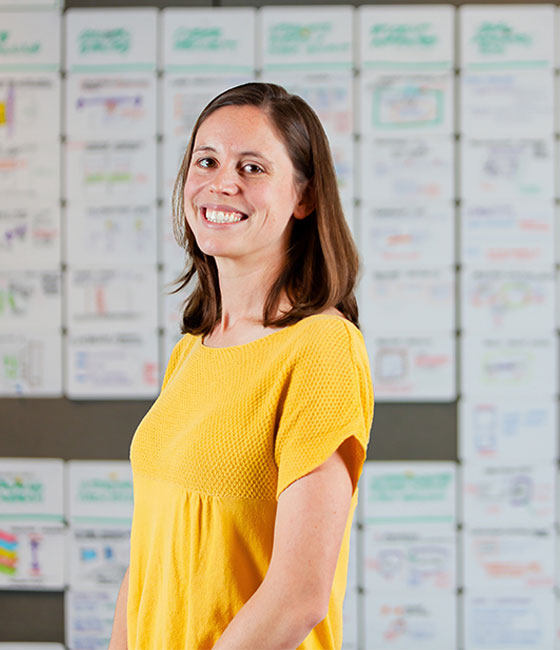 Erin D. Nash
AIA
Associate Principal / Project Architect
Biography
Erin Nash's skilled project leadership, passion for design and commitment to client service have been honed with more than 20 years of architectural experience and training, which have taken her across the country and around the globe.

She earned her architecture degree from Iowa State University, which included five months of advanced design studies in Rome, Italy. She moved to Austin after graduation, working on healthcare, retail, municipal, and financial institution projects throughout the country. In 2006, she moved to Washington, D.C. and joined our office there, where she worked on design-build embassy projects in multiple locations throughout the world for the U.S. Department of State.

Since returning to our Austin office more than 10 years ago, Erin's primary focus and experience has been in our healthcare market sector, although she continues to sharpen her skills with projects in other sectors as well. Recent representative projects include: a renovation project to add 24 patient beds at Baylor Scott and White Hospital in College Station, Texas; various renovation projects at Baylor Scott and White Hospital in Marble Falls, Texas; greenfield design and construction for Lakeway Regional Hospital (now Baylor Scott and White) in Lakeway, Texas; emergency, North Pavilion Day Surgery, and PICU Additions at Driscoll Children's Hospital Campus in Corpus Christi, Texas; a U.S. Army Solider & Family Care Clinic located in Fort Riley, KS and Dell Medical School at The University of Texas in Austin.

Erin is experienced as both a project manager and as a project architect, but whether helping clients realize their visions or leading teams to achieve that vision, she loves the collaborative design process. Listening and communication, she has found, simply lead to better design.

Erin is married to a nerdy intellectual property attorney and enjoys spending time with her two young children and dog. Both kids have picked "architect" for future careers (so far), while attorney hasn't even made the list. She takes that as express confirmation that her job is awesome, and she is thankful to have the opportunity to work with such outstanding teams and great clients.
Representative Projects
Publications & News