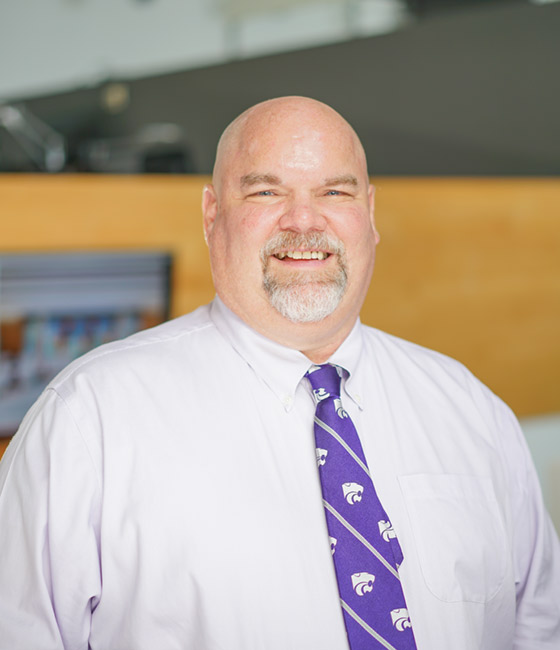 Greg Tinkler
CGD
Associate Principal / Senior Project Manager
Biography
Senior Project Manager Greg Tinkler is a go-to resource for challenging cooling and heating needs in new construction, renovation, and diagnosing functional issues in all types of traditional and sustainable designs including his specialty in geothermal systems. Blending operational economics with energy efficient recommendations, he offers clients solutions that meet project goals. He honed this expertise in 30-plus years of designing MEP systems, working for equipment manufacturers, HVAC equipment wholesalers and mechanical contractors as well as related roles in the U.S. military and many years as a consultant.

Greg explains, "Early in my education, I took an interest in sustainable energy with a research assistant position developing early algorithms for solar panels to track the sun. It quickly taught me there are many more variables in making designs sustainable. For the design professional, a flat load profile is much more critical to the successful implementation of sustainability." Geothermal energy is a virtually unlimited resource that is both clean and renewable.
He has worked on geothermal projects for a single 260,000 sf building with a 1,200 ton vertical bore loopfield down to an intimate 1,000 sf project tied to a 4 hole borefield. His most complex design involved multiple vertical loopfields, a horizontal field, an open loop with reinjection well, and a pond loop all on a single university campus. Considered an expert throughout the United States, he has worked on high-profile projects including the Texas Governor's Mansion and other notable public and private facilities across the country.
Greg has also spent the past two decades fine-tuning his energy modeling skills, and his work regularly predicts project operating consumption within 3% to 5% of actual results. Notably, Greg produced the energy model for the Wells Fargo Plaza Heat Exchanger project which won an Association of Energy Engineers (AEE) 2013 Energy Project of the Year award based upon its model accuracy in predicting energy savings.
He counts technical co-authorship of a successful patent application among other professional accomplishments. The nature of his experience also is an asset to the Page Sustainability and Commissioning service teams as well as the Engineering service.
He is a U.S. Army veteran with eight years of military service and a distinguished graduate of the U.S. Army Engineer School. Greg has held Master Mechanical and/or Plumbing licenses in 12 states, a Geothermal Drilling License in Nevada and a construction management license in South Carolina. He was an inaugural applicant for AEE's Certified Geothermal Designer designation and holds certificate #3. Greg has been active in ASHRAE, an industry association, for years and has served the Houston chapter in several different roles including President-Elect, VIce President and Treasurer.
Today, Greg and his wife Catherine enjoy their down time on the golf course and traveling. They have two children, a daughter in the forensic science field and son in the computer science industry. An "international son" from Vietnam, in the U.S. for his education, is also considered a member of the family.
Representative Projects
Publications & News