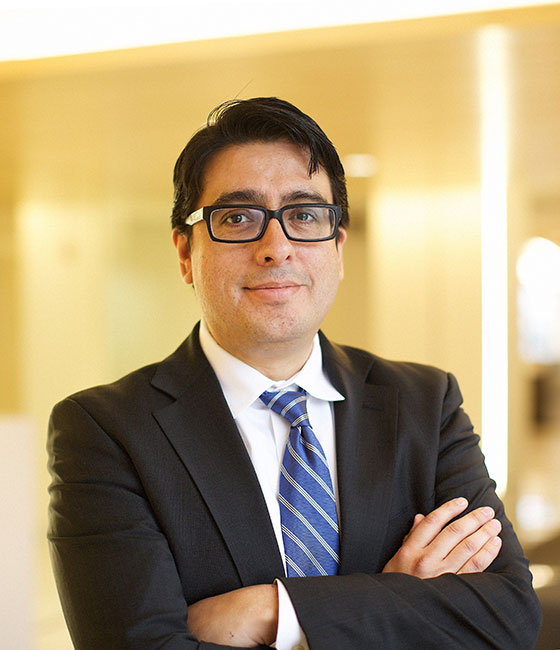 Honoré Carmona Vera
AIA
Principal
Biography
Honoré Carmona Vera is especially proud of his work on Page's U.S. Embassy in Dakar, Senegal, a state-of-the-art workplace for more than 450 government employees. Honoré played an important role in the embassy's design to meet LEED Gold certification, a feat that required camaraderie among all members of the project team.

"All the details for the project were managed and detailed carefully in collaboration with the contractor and client, which produced a design that works well, looks great and is efficient," Honoré says, adding that the process also provided the firm with a previously unforeseen benefit. "This project also allowed us to consolidate our in-house and outside design team, which we have maintained for new/similar projects."

Working as a multidisciplinary team, he says, only improves in quality over time and that helps to ensure the success of the team's next projects. "The more we know each other," he explains, "the better we work together. I am fortunate to have been working with a very stable team that allows us to be really effective and accomplish great things in very little time."
During his tenure with Page, Honoré has become adept at most aspects of architectural management, including the development, design, construction, and finance of a project. Honoré also manages the administration of architectural staff, from recruiting personnel and developing teams to directing his teams' effective use of time. In addition, his organizational skills have proven a strength for the firm, along with his ability to formulate, communicate, and execute viable strategies for business development.
Summarizing his commitment to his work, Honoré says, "My personal achievement is that I can consistently deliver project above expectation of the clients and for the firm."
His portfolio for Page includes serving as project architect for the U.S. Embassy Compound in Addis Ababa, Ethiopia, a $157 million project that consolidated in one facility the U.S. embassy to Ethiopia and the U.S. Mission to the African Union; project designer for the U.S. Embassy Complex in Kigali, Rwanda, an assignment for which he assisted colleagues in programming, conceptual design, preliminary design, final design and working drawings for a project delivered on a fast-track design/build schedule; senior architect for the U. S. Embassy Complex in Managua, Nicaragua, a fast-tracked $93.9 million design/build project for which he was responsible for design through construction documentation; and building director and project manager for the Alfonso Reyes 58 Condo Building in Mexico City's Condesa District, for which he managed many aspects, including land acquisition and construction.
Honoré earned his BA Architecture from Iberoamericana University in Mexico City.
Representative Projects
Publications & News