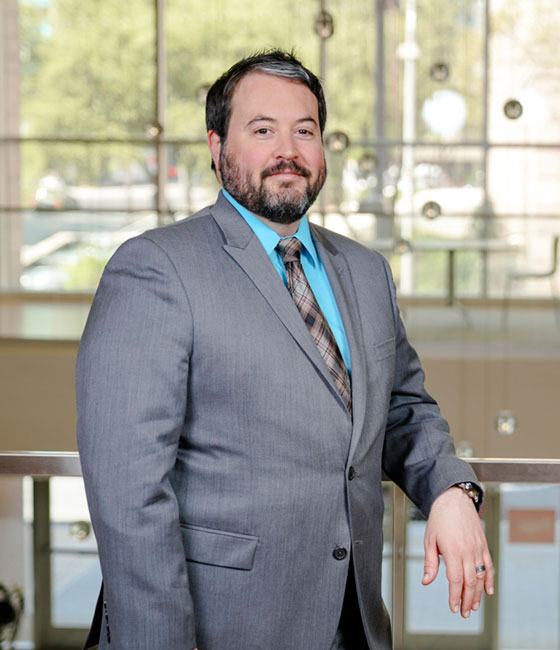 J. Aaron Steward
RA, CDT, LEED AP, CSI
Associate / Senior Architect
Biography
Aaron is an architect who specializes in technical expertise and is driven to provide the highest quality product to Page's clients. With over 17 years experience in the industry, he has expertise on such diverse project types as Healthcare, Aviation, Mission Critical, Worship Spaces, Single and Multifamily Residential, K-12 Education, and Commercial, among others. His portfolio includes both public and private work.

Through the first 15 years of his career, Aaron gained extensive Construction Administration experience, often spending more time in the field than in the office each year. The knowledge this afforded steered him toward a mission to continually improve the quality of the delivered product, both on paper and in real space.

As Page Dallas' specifier and a LEED Accredited Professional, Aaron has a passion for staying on the cutting edge of product development and building science. His greatest career satisfaction comes from combining these elements into clever solutions to deliver healthy, sustainable and quality built elements into the world around us.