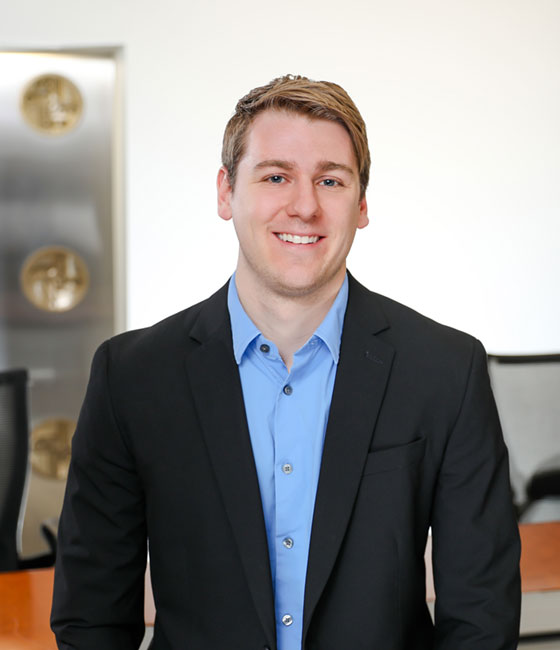 Jacob Stieb
PE, LEED Green Associate
Associate / Mechanical Engineer
Biography
Jacob Stieb grew up in San Antonio, Texas, constantly running from one place to another. Whether it was Boy Scouts, school, or sports there was always somewhere to be and something to do. Starting each morning with swim practice at 6AM and finishing with another practice at 7PM, he quickly learned the value of dedication and the satisfaction of a full day of hard work. Through that commitment and perseverance, Jacob achieved the rank of Eagle Scout and competed on Southern Methodist University's Men's Swimming and Diving Team.

He brings that same focus to his work as a mechanical engineer on mission critical and data center facilities. Jacob has designed robust mechanical systems that keep the cloud up and running for various clients across the nation. Recently, he also has supported engineering teams on large semiconductor fabrication facilities, educational buildings, and healthcare buildings. In addition to his professional accreditations, Jacob keeps up with industry evolutions through his ASHRAE Associate membership.
Despite living in Texas the majority of his life, Jacob still holds close ties to Colorado, where he was born. His favorite vacations consist of spending time in the Rockies; skiing, hiking, and relaxing in the natural hot springs. And, the Denver Broncos remain his favorite sports team. Back in Dallas, Jacob spends most of his free time working out, watching sports, or playing computer games. He still works out early before going to the office, swimming a couple of times a week and venturing into triathlons.
Jacob earned his Bachelor of Science in Mechanical Engineering and his Bachelor of Science in Mathematics from Southern Methodist University in Dallas, Texas.