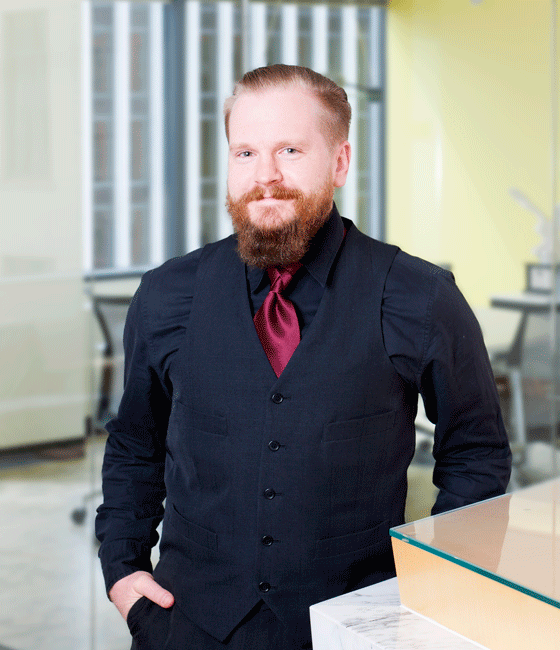 Jameson Terry
RA, LEED AP
Senior Associate
Biography
In college, Jameson Terry learned a valuable lesson that wasn't listed in the university's marketing materials. His design-build studio team had put in a full day's work at the project site in the mountains, then decided to enjoy a swim in the river afterward. When it was time to head back, he got the idea it would be easier to swim than to walk downstream - and had to be rescued by someone nearby. Since then, he's taken the approach that he is actually 'spending' time doing things, not 'wasting' it.

Jameson became accredited in LEEP AP in the mid-2000s when the concept was still somewhat new. Since then, he's successfully ushered multiple projects through certification, including the first LEED Gold project in western Africa, and continually has additional projects in various stages of the LEED process.

Since joining Page in 2006, Jameson has touched easily half the embassy projects the firm has worked on. He is also responsible for integrating requirements for high levels of physical security into building design, which is a critical aspect of government projects. Since 2015, he's served as Page's facility security officer.
Jameson has proven his ability to perform under pressure in multiple ways. In addition to sensitive project work, he once participated in a competition at Nationals Park that required him to sing a portion of Eye of the Tiger on top of the dugout in front of several thousand fans, which was broadcast on the jumbo screen. He won a Playstation II, and the admiration of many for his self-composure.
Outside of work hours, Jameson volunteers at a regional library in Fairfax County. He started in order to complete the community service requirements for NCARB's (National Council of Architectural Registration Boards) IDP (Intern Development Program). Several years later, he still does it because he enjoys helping out at a place he frequents. Otherwise, he can be found with his family, either fixing up his home, reading, or - remember Eye of the Tiger - singing karaoke.
Representative Projects
Publications & News