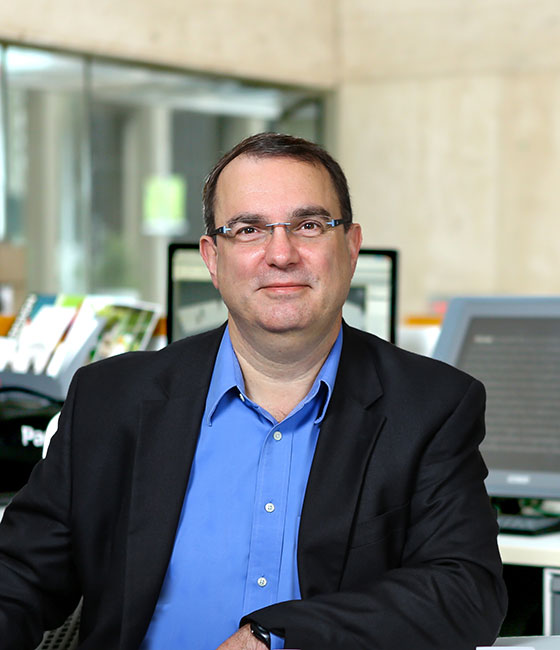 Jeffrey S. Willis
PE, LEED AP, CCP
Principal
Biography
Even at an early age, Jeff Willis was driven to understand how complex things work. As a kid, he showed a knack for computer programming, which led him to designing control systems. His curiosity ultimately led him to understand buildings as more than singular systems but as aggregates of a multitude of intertwined systems. As he explains, "It's part of my DNA that I want to understand the entire project, not just the engineering aspects of a building. I have a passion for first understanding how everything works together in a building, then I examine the parts that comprise the systems. This allows me to visualize alternative systems. I always start with the end in mind.

Jeff has put his curiosity to good use as a professional engineer. For more than two decades, Jeff has focused on energy conservation projects, providing innovative solutions to improve performance and energy utilization for healthcare facilities, pharmaceutical and R&D laboratories, vivariums, and central utility plants. His interest in energy use and sustainability drove him to become the first MEP engineer to achieve certification as a LEED Accredited Professional in the Houston area."
Over his career, Jeff has learned how critical it is for architects and engineers to work together to integrate equipment – smaller, less obtrusive and better organized – into the design of a building. As the firm's Director of Science/Technology, he oversees a multidisciplinary team of architects and engineers that relies on creativity and collaboration to accomplish its objectives. In that role, Jeff has directed the firm's practice in the energy market sector, working with clients such as ExxonMobil, Shell, ConocoPhillips, Valero and the Abu Dhabi National Oil Company (ADNOC).
Collaboration was also a driver behind Jeff's decision to create PageSoutherlandPage's first Building Commissioning team. His vision was to place engineers in leadership roles, partnering with clients throughout the life of a project. The Building Commissioning team continues to be highly successful, and is the consultant of choice for institutions like NASA and the University of Texas System.
Jeff loves to tackle systems that most people might not think are appropriate for a particular use or climate. He is most proud of demonstrating, since 2002, that energy recovery systems could work in the Gulf Coast area long before anyone else was thinking about attempting to design such systems for a hot and humid climate. He has developed a team of engineers who excel in designing energy recovery systems for clients such as MD Anderson Cancer Center, the University of Houston and the U.S. General Services Administration. He also led a team of MEP engineers to design underfloor air distribution units in a 300,000 SF government building—this again, when no one else was doing this in the warm and humid climate of Houston.
Jeff currently serves as Vice Chair for the ASME ANSI B31.9 Building Services Piping Code Committee and is the Past President of the South Central Chapter of the International Society of Pharmaceutical Engineers. Additionally, he is the author of "Control Building Design Process," published in the July 2012 edition of Petroleum Review, in which he reviews the key considerations to be made when designing control buildings on gas processing sites.
Jeff holds a Bachelor of Science degree in mechanical engineering from the University of Louisiana at Lafayette, previously the University of Southwestern
Representative Projects
Publications & News