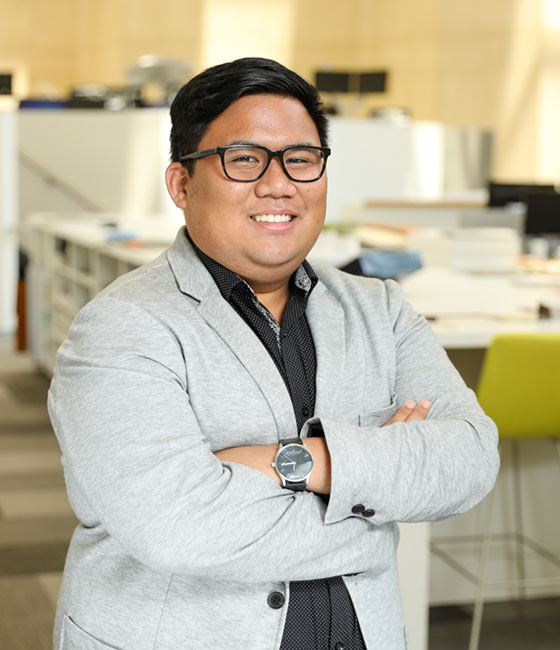 Jerel Gue
Associate / Designer
Biography
Jerel is a native Texan who discovered his passion for architecture through his enduring love of sketching and art. His prolific freehand sketching has not only allowed him to formulate and refine design ideas, but it has also been a very effective and collaborative way to communicate with colleagues and clients.

He has worked on a variety of projects across the world from Nigeria to Saudi Arabia to downtown Houston and he enjoys the challenges of navigating between the different scales of projects. Jerel is a strong advocate for learning and incorporating the latest technologies that create new and efficient ways to present and deliver projects. He has been instrumental in expanding our firm's modeling capabilities through both digital and physical media. His background in design, modeling and rendering allows him to efficiently meet project requirements and continually exceed expectations. A strong collaborator, Jerel enjoys being part of a team that continually challenges and improves the design process.

Jerel came to Page while completing his Master of Architecture degree and certificate in Urban and Community Design at Texas Tech University. Jerel was exposed to strong mentorship as an intern, and he in turn carries on that example to young architects joining our team.

Away from the office, Jerel enjoys giving back to the community and is a key participant in our charity and volunteer work such as the IIDA Texas-Oklahoma Chapter fundraiser Product Runway, which benefits the Houston Furniture Bank, and the AIA Houston Sandcastle Design Competition. His other volunteer work has been featured in PaperCity Magazine. Additionally, he has also held teaching positions at Texas Tech University in Houston.
Representative Projects
Publications & News