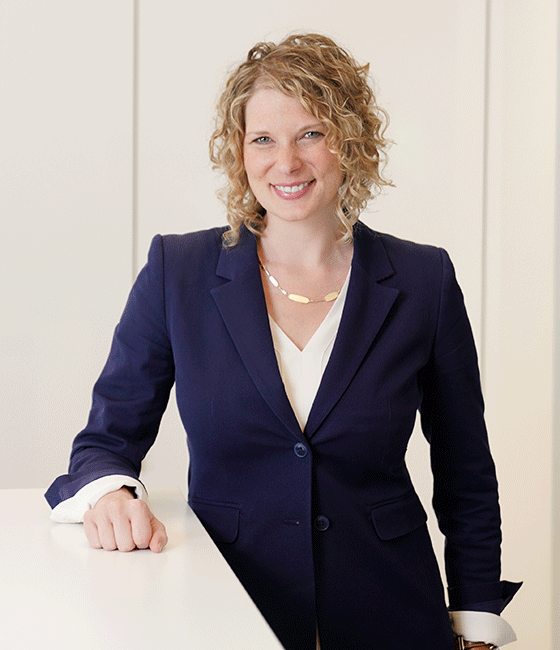 Jill Kurtz
AIA, LEED AP
Associate Principal / Building Sciences Director
Biography
Both genetics and environment ensured Jill Kurtz's destiny in the practice of making buildings. The child of a contractor, she spent much of her youth drawing on old blueprints and visiting her father at job sites which instilled in her a love of the craft of constructing buildings. Early in her career, extensive international development work in East Africa, the Middle East and Southeast Asia showed her that doing more with less is a means of survival for much of the world. This was her 'ah-ha' moment as she realized the global value of sustainability in the creation of buildings. Combining these two passions, Jill has since devoted her career to integrating sustainability into best building practices.

Coupling a B. Arch from Kansas State University with a M. of Intercultural Studies from Golden Gate and a M. Environmental Building Design from the University of Pennsylvania, Jill combines a research-based approach with a client-centric mindset in her leadership of Page's Building Science practice. She leverages her strengths as a systems thinker and her ability to "speak engineer" to work across the firm's interdisciplinary practices to integrate building performance analysis into project delivery methods and tools. Her 15 years of sustainability consulting experience helped her develop a unique framework for Page to ensure the firm honors its promise of creating design that makes lives better through high-performing, healthier and more resilient buildings.
Jill is active in industry organizations and currently serves as a task force leader within the AIA Large Firm Round Table Sustainability group and within the AIA Houston COTE (Committee on the Environment). In that capacity, she is working to get every architect and firm in Houston signed up for the AIA 2030 challenge. As a researcher and educator, Jill sees every interaction as a learning opportunity and strives to embed sustainability concepts and thinking into the ethos of every stakeholder with whom she collaborates.
She is also involved in an emerging leadership network at Page that encourages diversity and inclusivity through mentoring. Jill is one of several women leaders in the firm who has worked with the University of Houston Bauer College of Business to identify ways to help women succeed in the workplace, and has presented on their findings.
Representative Projects
Publications & News