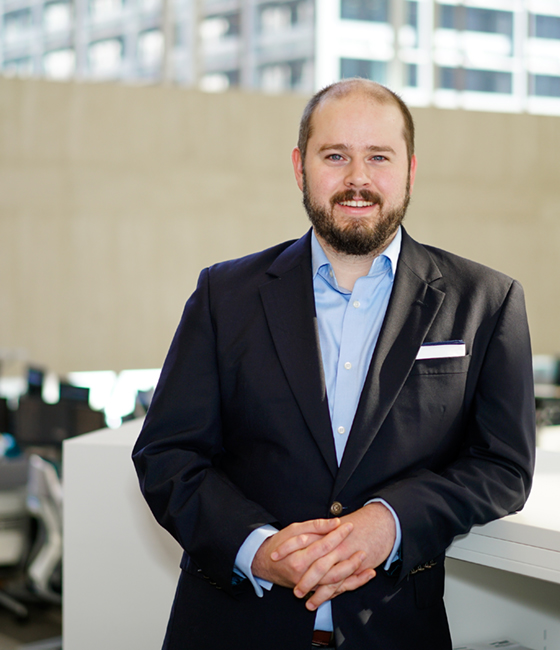 Jimmy Principe
PE, LEED AP
Senior Associate / Mechanical Engineer
Biography
Jimmy Principe is a mechanical engineer who pursues simple and elegant solutions to complex design problems. Early on, his drive for a creative engineering outlet led him to a degree in Architectural Engineering, which is essentially the science of building systems and how they integrate into the greater design of a building.

He feels strongly that an integrated design approach with architects and engineers collaborating together from the start of a project is the best way to create functional, energy efficient, and beautiful buildings. At Page, Jimmy has participated in the design and engineering of highly technical projects including central utility plants, large production machine shops and large scale laboratory facilities. His primary focus is large-scale phased renovation projects.

Working closely with the Page Sustainability service group, Jimmy has helped evolve the streamlining of early energy modelling processes. Now, the architectural design teams better understand how to use energy as a common language to talk about a project. This work was featured as a case study by Autodesk.
Representative Projects
Publications & News